Bruce Barton Hancock is a 4th generation native Californian, born in San Francisco and growing up in the Great Central Valley towns of Modesto and Fresno. Sacramento has been his home for most of his adult life.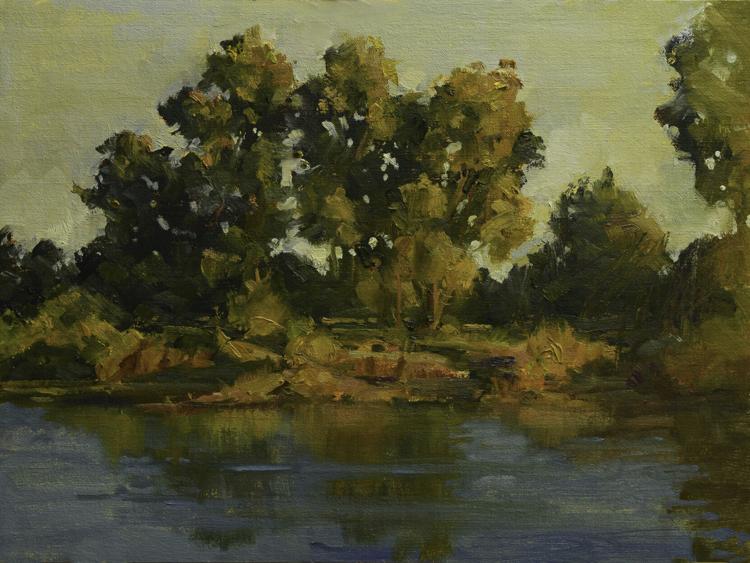 Bruce began a serious study of painting late in life, attending workshops and classes with many gifted artists. He continues to hone his skills by studying with artists whose work he admires. Since his retirement four years ago, Bruce has dedicated his time to oil painting: landscapes, figures and portraits. The practice of plein air painting, painting outdoors from life, is his favorite activity.  
During the extraordinary time of Covid-19 Bruce finds comfort in his studio. He counts himself lucky to have art and painting to fill the days of isolation. He keeps in touch with friends and fellow artists using social media, as well as taking advantage of on-line demonstrations and classes.
Bruce is particularly grateful for those who find enjoyment in his artwork. There is no greater reward for a painter than to know his work brings pleasure to others.
Bruce's new show of oil paintings will hang at Gallery 10, 15 Eureka Street in Sutter Creek, during the month of September. Gallery hours are Thursday-Monday, 11 a.m. - 5 p.m. Although there will be no reception at this time, all are welcome to visit the gallery and see Bruce's newest paintings, many painted during the last few months. To be a collector of such exquisitely executed paintings by a well-trained artist like Bruce, is a wonderful way to surround yourself with beauty.