Gysselle Bibiano. Remember that name. 
Some words that describe Gysselle: beautiful, caring, strong, kind, intelligent, but also, perhaps a miracle? Now, the Oxford dictionary says that the definition of a miracle is "a surprising and welcome event that is not explicable by natural or scientific laws and is therefore considered to be the work of a divine agency." 
Some may say that Gysselle was a miracle baby, but for some reason, "miracle" almost doesn't fit. Gysselle is more sedulous than she is a miracle. She stands up and fights her battles. She fought her whole life, since coming out of the womb, to be where she is today. To be the person that fate intended, and that, is no miracle. That is destiny. 
Gysselle Bibiano. A 17-year-old young woman from Jackson and a senior at Argonaut High School, has really made a name for herself in her short life thus far. Before we get into who Gysselle really is, let's give some context of how she made her arrival into this world.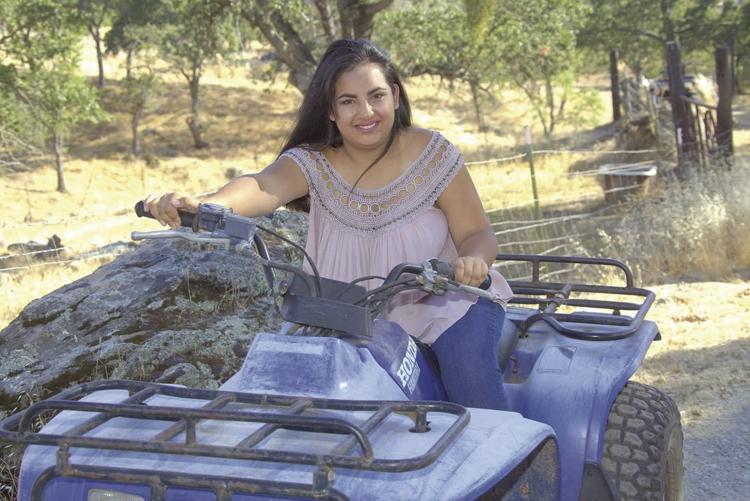 Vanessa Gutierrez got pregnant with Gysselle after having a distressing miscarriage with her first pregnancy. Gysselle's due date was February 9 and she decided to make her arrival on February 11. When Vanessa went into labor and after her very first push, the hospital personnel ordered an emergency C-section, masked Vanessa and put her to sleep. But there was a really big problem when Gysselle was pulled from her mother's womb— she was pronounced dead. 
"They had to administer CPR on her and it took them 15 minutes to get her to actually start breathing. She was intubated for the first 8 to 12 hours after she was born. I didn't even get to see her for the first 24 hours of her life," Vanessa said. 
Mother's intuition is very real, so Vanessa knew there was something the hospital employees were not telling her right away. 
"I knew there was something wrong, but they weren't telling me. They kept telling me that she was okay and breathing on her own, but that she was having tremors. Come to find out, she was having seizures because she had a fever of 103 degrees for the first few days that she was alive. We were in the hospital for three weeks." 
Being a first-time mother is not easy; however, Gysselle's surprising turn of events when she was born made it all the more difficult for this first-time mother.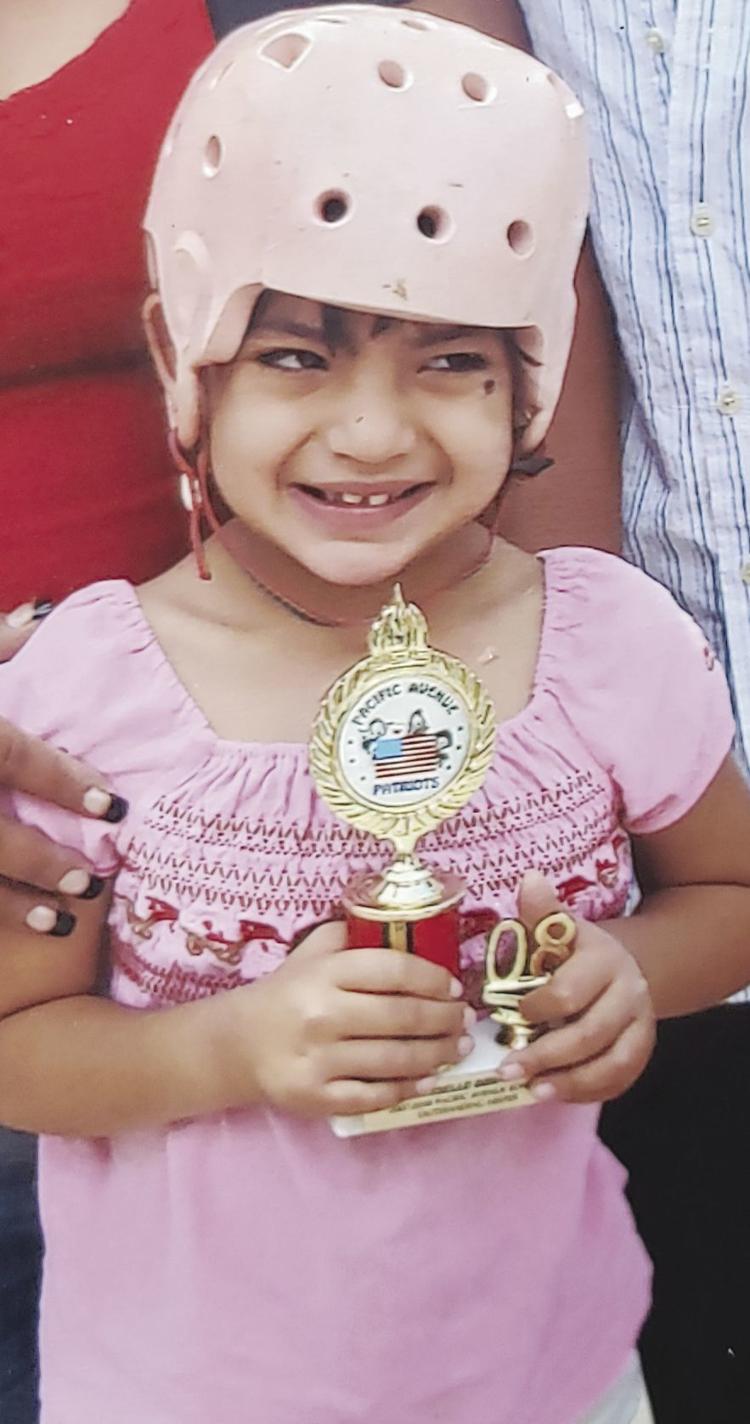 "You know when babies are developing in your stomach, they learn how to do stuff. Well when she (Gysselle) died, her memory was erased, so she knew how to do nothing. She couldn't suck or anything, they had to tube feed her. We had to teach her how to do that," Vanessa explained. 
When Gysselle reached about six months old, medical specialists told Vanessa that Gysselle had cerebral palsy, as well as ataxia. 
"They told me she wouldn't reach her milestones like a normal kid and to prepare myself that I was going to have a disabled child and that she would probably end up in a wheel chair, not walking, not talking, not doing anything," Vanessa continued. "Well, we never treated her as if she was disabled. We made her do things on her own and here we are."
Gysselle Bibiano. A highly-intelligent young woman. Not in a wheelchair. Not immobile. Not silent. And out doing everything she puts her mind to, including being on track to be the very first special education and needs student at Argonaut High School to complete all requirements in order to receive a high school diploma. 
As a senior this year, Gysselle has not stopped working hard until she has that diploma in her hands, taking into account that she is even in an AP English class. Considering that Gysselle is a Triglia student, she has completed all of her mainstream math, science and English courses that non-special needs students need to complete in order to receive a high school diploma. Other special needs students who are in Triglia receive a certificate of completion upon graduation. Gysselle has an awesome team of supporters behind her to help make her goal come true.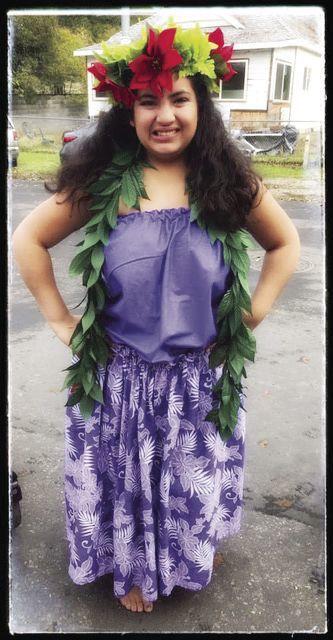 "She doesn't have the coordination to listen to you and take notes at the same time, it's impossible for her. She is more of a visual learner and she's very hands-on. She has the aids or other students take notes for her and they make copies and she brings them home and does her homework," Vanessa said. 
"Gysselle, since she was in elementary school, always said she wants to graduate and she wants a diploma. She has always pushed herself to do more and work harder because she wants that diploma. She wants to be a graduate. The special needs students who get the certificate of completion have to go back to Triglia after graduation for life skills and work ability until they are 21 or 22. She's not doing it, she said she's going straight to Columbia College." 
Remember when Vanessa said that they never treated Gysselle as if she was disabled? That's why Gysselle has always had the go-get-'em personality. 
"I always tell people that I have a niece and when she was younger, she would look at me and be like 'You don't love her, do you?' and I would say 'What? What do you mean I don't love her?' And she would say, 'Well you're so mean to her because you don't help her." But, I'm not going to be around forever and I can't tend to her hand and foot like a princess...she has to do things for herself, that is what has gotten her this far," Vanessa expressed.
In addition to being a remarkably smart and driven girl, Gysselle is also a social butterfly and is often called "princess" by her family, teachers and friends. She has always been an amazing advocate for her own disabilities, along with other children with disabilities. 
She works part-time at Little Ponies Preschool, located on the Argonaut High School campus, working with the small children there who also have developmental disabilities. 
Currently, Gysselle has a rather large project (of many) that she is working on. Eva Clymer, a 4-year-old local girl who passed away just a couple of months ago in October 2019, was very near and dear to Gysselle and was one of the students with special needs that she worked with at Little Ponies Preschool. With the help of Debra Tenney, one of Gysselle's teachers and close friends, and Eva's mother Nicolette Clymer, Gysselle is organizing a Zumbathon fundraiser, occurring next Friday on January 10 at the Argonaut High School multi-purpose room from 5:30 p.m. to 8 p.m., to raise funds to build a special sensory playground at Little Ponies in honor and memory of Eva. (See Calendar of Events on page B5 for more information about the event). 
"The way they (the doctors) made it seem, was that I was going to have a mentally challenged child and she wasn't going to be anything other than somebody in a wheelchair that needs a lot of help, and here she is," Vanessa said with tears in her eyes. "She has come a long way from where I was told she was going to be and everybody loves her. There isn't one person who doesn't like her. She's a great kid and has a great personality. She is really something else."