With the support of the Interfaith Food Bank and the drive of a passionate woman looking to make a positive impact, Fiddletown has extended a helping hand to those struggling with putting food on the table during these tough times - a Food Pantry open to all. "We have lots of food, and it's all free," Fiddletown Community Center President Janet Stewart Migliore, who started the Food Pantry, commented. "We have fruit, onions, potatoes, carrots, bread, pasta, tuna, peanut butter, eggs, and more. Please come join us! Everyone is welcome!" 
After permanently moving to Fiddletown in 2016, Migliore began volunteering at the Fiddltown Community Center (FCC) and Lending Library. "Building relationships is what I am all about; I enjoyed the small town atmosphere and wanted to be of service once I settled in. I noticed a strong sense of community through volunteering and it seemed to center around the Fiddletown Community Center, which has been very functional for our community for almost 100 years." Soon after being named Club President in 2018, and with the goal of restoring the historic FCC Building, she enrolled in a Grant Writing Class to begin her journey of restoration. This class led to a Needs Assessment of Amador County, which racked Janet with shock and sadness…but also a drive to consolidate resources, friends, and make a difference. 
"To say I was shocked when I read the Needs Assessment study from the Amador Community Foundation is an understatement...I honestly cried when I read it," Janet revealed. She then cited the last paragraph on page 3 of the first issue, under Poverty and Income: "According to the U.S. Census, Amador County poverty increased 3.4 percent from 2000 to 2012, which was higher than the other foothill counties in the region. Median household and per capita income are lower than the state and the nation, but fairly similar to other foothill counties. In 2012, 13 percent of the county residents were living in poverty from 2008 to 2012; of which more than 1000 were children. Of the households living in poverty from 2008 to 2012, half of them were female-headed households."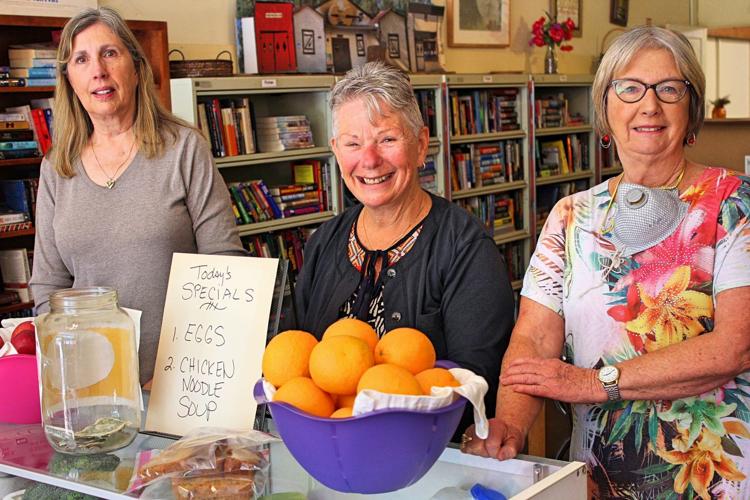 Motivated by her research and considering these uncertain times, Janet saw a need for more than just the already existing once-monthly food distribution at the Community Church; so she stepped up to help, first leaving food on the bench at the Fiddletown Post Office. "You know, I was filling up and putting a few bags of food on the Post Office bench three times a week and it was all gone every day," she explained. "It was a wake-up call for me so I began thinking about what resources I had, and what I could do. I learned through my research that over 50% of deaths in the US are preventable, with good diet and exercise. The statistics I was looking at told me we have to do more - much more."
"The Fiddletown "Needs Assessment" began with a series of Focus Groups, centering on the major problems identified in the ACF Needs Assessment, and asking what programs they would like to see come to the Fiddletown Community Center. The Food Bank in Jackson is wonderful, but it is 40 minutes away from Fiddletown. If people cannot afford food, then having a car with insurance, and gas costs is not likely. So, I met with Beth Stanton, Director of the Interfaith Food Bank in Jackson. We discussed two possible programs for Fiddletown: a Food Pantry and Backpacks for Kids (where a backpack is filled with ready-to-eat food). I left her office with a real sense of a contribution I could do for my community, with a little help from my friends and my dear husband LJ Migliore: without their help and support, our Food Pantry would not exist."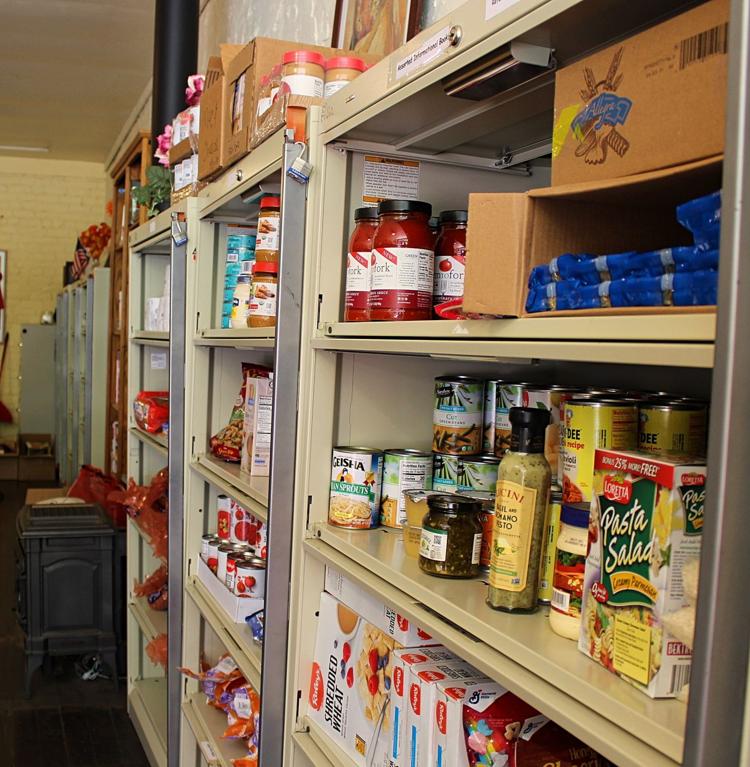 Now, twice a week, the little Fiddletown Lending Library (connected to the Community Center) is filled with fresh fruits and vegetables along with staples like pastas, rice, cereal, peanut butter, eggs, tuna, bone broth, teas, tomato sauces and more; many of which are organic. Fellow Fiddletowners and community members regularly drop off delicious soups, breads, baked goods and more - all made with love. "The Food Bank supplies us with the groceries, and we're also talking with some local organic farms about taking a bit of their excess produce off their hands. We're really only limited by refrigeration. There is no requisite; we just ask your name and phone number, along with the number of people in your household."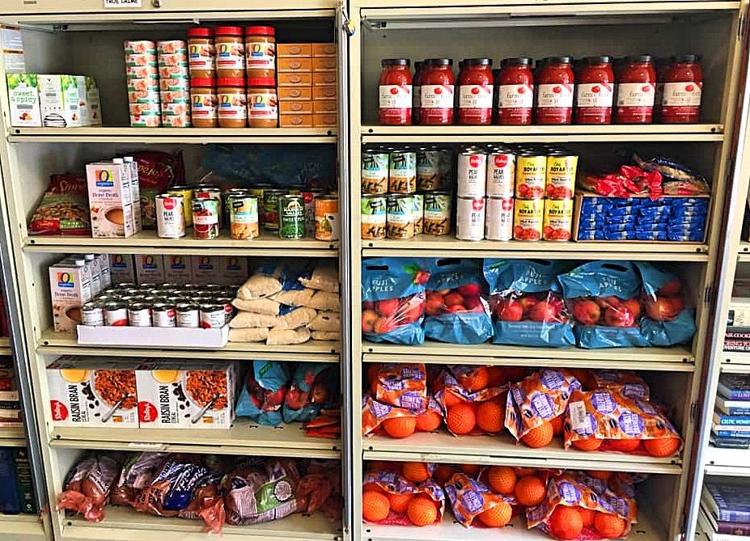 "There is no shame in needing help…we all need a little help sometimes," Janet finished. "For those in Amador who are struggling, this is a real opportunity to save the money they'd spend on groceries, which they can instead use for their rent or to fill up their gas tank. I am hoping we begin seeing these small efforts like a Food Pantry come into being in all of our communities. We need them; especially now. The work is very rewarding personally, and you can make a significant difference in the lives of your community members. Once the "Shelter In Place" is lifted, we hope to be open Monday-Friday during Library hours, currently 2-4 p.m."
All in need of a little help putting food on the table are welcome to pick up free groceries from the Fiddletown Food Pantry, which is currently open on Mondays and Fridays from 2 p.m. to 4 p.m. The Fiddletown Food Pantry is inside the Fiddletown Lending Library/Community Center, located at 14445 Fiddletown Road, Fiddletown, CA 95629. For more information, please contact Fiddletown Community Center President Janet Stewart Migliore at (209) 296-7112.