"By far, my favorite part of telling stories is seeing the look in the kid's eyes, the faces of the kids, and knowing that I'm getting through to them and having that connection." — Miss Tasha
You may have heard the name before, or even been read to by Miss Tasha Burkett, a name which has become synonymous with a totally passionate approach to story telling in Amador. She's captivated the hearts and minds of schoolchildren and those young at heart all over Amador for over a decade through her funny, energetic and entertaining storytelling; and recently, virtually with the Ledger Dispatch through her Story Time with Miss Tasha segments, providing education and a brief respite from the everyday stresses during the COVID-19 Stay Home Order.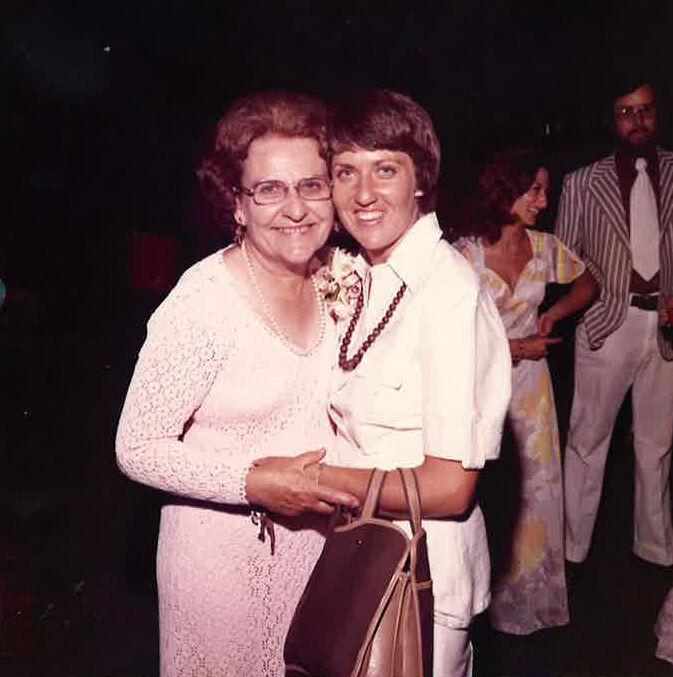 Miss Tasha explained how growing up under a mother with a deep love for literature, and a teacher of 41 years, shaped her own fondness for children and reading. "Reading was always just a part of my everyday life," Burkett explained. "It's all because of my mother, and she even named after me an author! When she retired after 41 years of teaching, she started reading to children and just loved it- and I knew that someday I would do the same." 
After earning a major in social science and a minor in physical education, Miss Burkett taught for 34 years — the first ten in elementary and the last 24 in junior high. Upon her retirement and move to Amador County in July of 2003, Tasha began involving herself in community events and clubs, like the Amadorables Red Hat Society Group. But the one thing that Tasha had always wanted to do was follow in her mother's footsteps and read to groups of children. 
"My friends said, Amador has no idea what they're getting into," she laughed. And they were true to their word- in 2004, children at the Jackson Library were both in shock and awe of her charisma and one-of-a-kind "PE teacher voice" which was known to carry across the whole field, and completely enamored nonetheless. "One day I took myself down to the Jackson Library, asked if I could read to the children and before I knew it I was being told that I had to read to more than just these kids in the library. So, I began reading in Camanche and Ione, to the toddlers, preschoolers, kindergarteners and school-age children. In 2004, the Jackson Library got a call from Little Oak asking if they had anyone reading to the kids and since then, 2 times a month, 12 months a year, for 16 years I read to them, until COVID-19 hit. And you would not believe the amount of places I have read in a month before COVID-19, I'm very active. I was regularly reading to four different groups of kids…I just have way too much fun! Between the State Preschools at Ione and Plymouth, Argonaut, First 5 in Ione, in kindergarten classes at Sutter Creek Primary, Monarch Montessori, the Jackson Library usually for Halloween and Christmas, at Extended Learning Programs sometimes in summer; Story Time with Miss Tasha just has blossomed."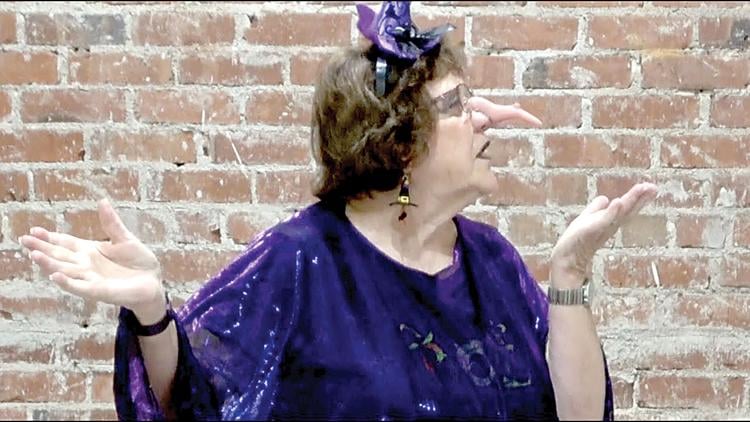 Tasha explained how, despite having to switch to virtual storytelling, she has continued to reach tots to teens and those young at heart through her reading, and not just in this community. "Due to coronavirus and the stay home order, certain restrictions which had previously been in place around reading books on the internet have resulted in waived copyright laws; they realize that kids need to be read to. It's so important! And I go full-out…I love Halloween and Christmas both in storytelling and dressing up, and at home decorating. It's been my schtick for years!" Her bubbly reading style has even reached beyond Amador to an international audience. "I'm even international, you know- every time I do the story time with Miss Tasha, I send it to my niece in Germany and my grandkids in the Philippines, who share with their friends. They all get together with 8-10 kids and have a party, and they always do the challenge I leave at the end because 'If Miss Tasha says we have to do it, then we have to do it!'"
"They say my voice carries- people come up to me all the time when I am shopping or at a new location, they gasp and say I know you, you're Miss Tasha! I always ask if I read to them, and where, and what their favorite book is…usually, they'll get quiet and look to their parents and whisper, it's Walter the Farting Dog, and we laugh. They just love that I let them say the word fart! Even though some of the books are more silly, like that or Wonky Donkey, they are still learning lessons. Crow Boy is one I read to the older kids, and it teaches them to accept others and their differences. And I tell their parents, I have them conditioned, and then ask the kids, "What's Miss Tasha's favorite color?" "Purple!" "And what does Miss Tasha just love to eat?" "Chocolate!" They know who I am and it just puts a smile on my face and makes my day. One time, I was at the high school and could tell that some of these students knew me, so I asked how many of them I had read to and about 12 of the senior boys raised their hands. I've been told that my voice carries so much that at Sutter Creek, even the people in the office hear me and tell me they would love to see the pictures in the book because they loved hearing every word."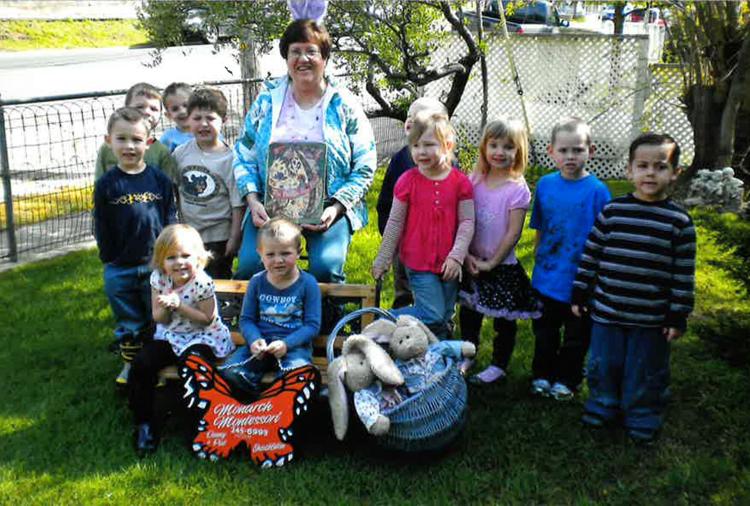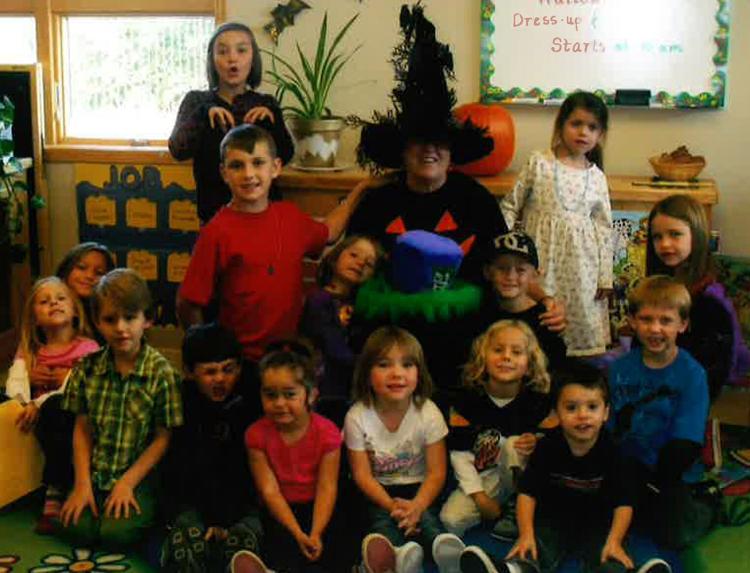 "By far, my favorite part of telling stories is seeing the look in the kid's eyes, the faces of the kids, and knowing that I'm getting through to them and having that connection," she revealed. "I truly miss the feedback and the interaction, and seeing that they are thoroughly into it, knowing I have reached the kids, especially when there's a story with a moral or point. And after teaching for 34 years, I can tell when the kid that doesn't want to say so but they got it, or see the quiet one light up when they can relate to the story."
New Storytime with Miss Tasha segments are released bimonthly, and you can look forward to enjoying seasonally-themed story sessions which can be found at @LedgerDispatchNews on Facebook and on the Ledger Dispatch YouTube page. "I recently filmed the Christmas Storytimes, with a fun interactive Up on the Housetop book which the reindeer talk," she continued. "I always pick a theme, and choose fun stories for everyone to enjoy, and I'm not afraid to venture into the more silly ones, like Walter the Farting Dog - one of my and my listener's favorites! There are many episodes already, since April of 2020 when I had to stop reading in-person and switch to virtual storytelling due to the pandemic. But I go all out and dress up- bunny ears, witch nose and hat, turkey hat, spring hat, Santa hat- whatever is seasonal."
"In high school, my economics teacher told me that if you can get through and make a difference in one kid's life, you have made a difference," Miss Tasha finished. "I read books to kids- that's what I do; I add my flair, make it hysterically funny and give them that positive energy, and it gives back tenfold. I just can't wait to get back to telling all of the kids stories in-person."
And that is the story of the storyteller, Miss Tasha. A hometown hero, a true Amador County gem, and someone who has made all the difference for all of us.