A local man was honored by the Native Daughters of the Golden West in June.
On June 20, 2019, at the Grand Parlor Annual Meeting the Native Daughters of the Golden West, held this year in Fresno, Frank Tortorich was one of four recipients of this year's California Image Award.
The award reads, "Presented to Frank Tortorich for his many years of research, teaching, writing, and preserving the History of the California Emigrant Trail."
The award presentation was followed by a Veterans Salute and the Visitation of Native Sons of Golden West. Frank was recognized as one of the NSGW members of Excelsior # 31, Amador, along with other NSGW visiting members from around the state.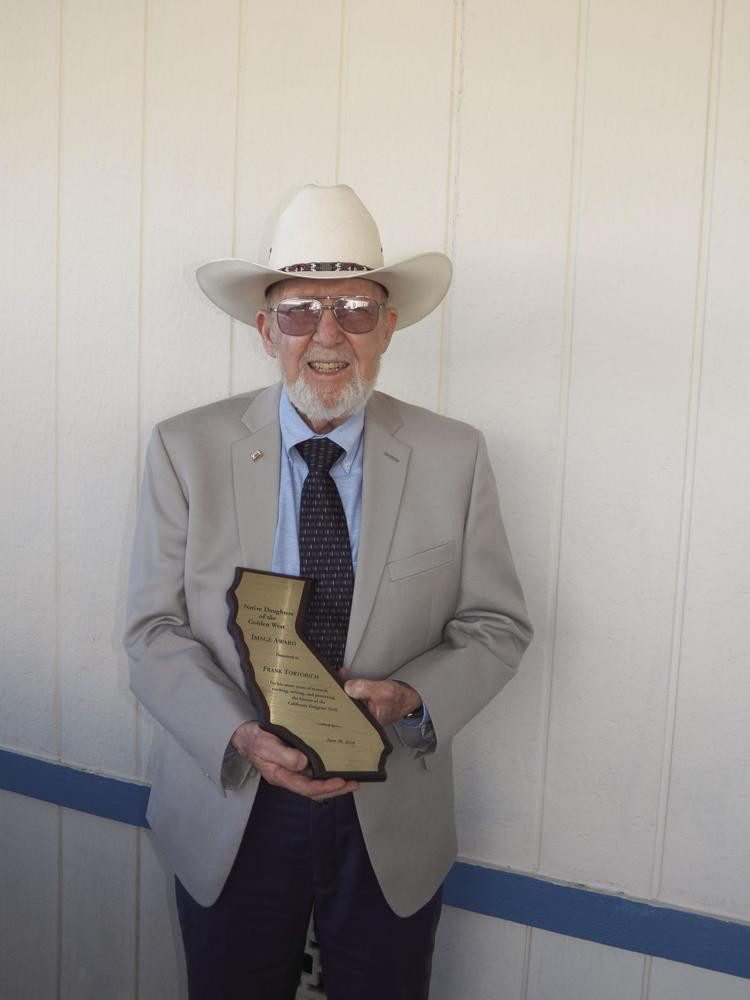 Two years ago, Frank had the honor to speak to Jackson's Ursula Parlor No. 1 of the NDGW as part of a fundraising event. In attendance were NDGW members from other parlors in northern California.
He spoke on the history of Jackson and identified the location where the founding chapter of the NDGW, Ursula No.1, was located.
In the 1940s, Frank's mother, Dolores Tortorich, served as president of Ursula No. 1, Jackson, the mother parlor of Native Daughters of the Golden West.
Kathy Kelly-Breitler was in attendance and, fascinated with his presentation, invited him to be the featured speaker for another fundraiser, which he offered at no charge.
This event was held in San Francisco at the NDGW Home. It is a four-story, Julia Morgan designed mansion in the center of San Francisco. Julia Morgan, the famed architect of Hearst Castle, designed the Home for the use of NDGW's undertakings. It was dedicated in January 1929. Kathy, a member of El Vespero No. 118, San Francisco, is one of the many volunteers at the home.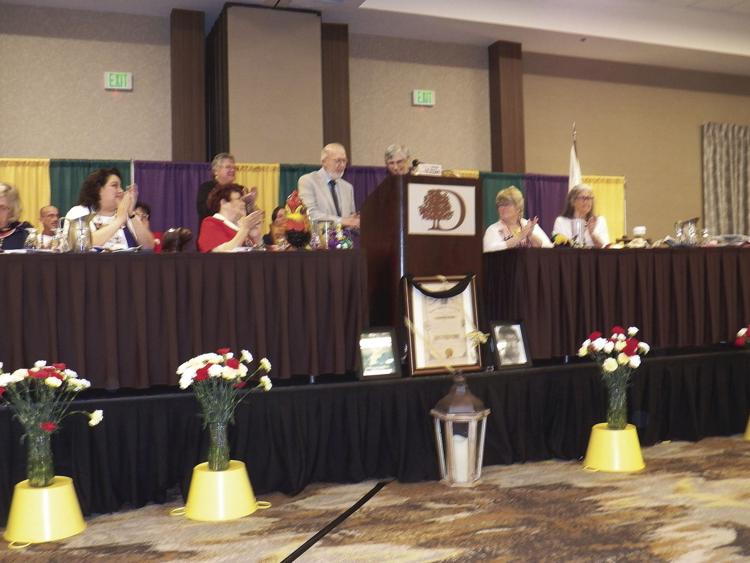 Twenty-seven members in attendance were enthralled with his knowledge and impressed with his presentation. As Kathy learned of his many years of service in various venues to research and preserve the history of California, she nominated Frank for this annual award.
Frank, who has been given numerous awards by the Oregon-California Trails Association, as a charter and life member, stated that this is the greatest honor he has ever received outside the OCTA organization for his work on the westward migration.