The Brazilian Templar Mystery is the story of Dr. Kathleen Ball's discovery of a cave carved by Knights Templars in a remote area of Brazil.
Many may know Dr. Kathleen Ball from her over 30 years as a professional artist, teacher, her TSPN show, Art and Culture with Kathleen Ball, her art demonstrations at the Amador County Fair, her art programs in Amador County schools or as a talk show guest on Just Between Us on TSPN local television. 
But after the Butte fire destroyed her home and art studio and her entire body of over 39+ years of artwork and all of her teaching curriculum  in 2015, and a liver transplant which took most of her hearing, she was challenged to change the direction of her life's goals. 
In August of 2015, just nine days before returning from Brazil and experiencing  her home go up in flames, she had been hiking in Brazil with a friend, Adele Good. To her astonishment what they came upon will be indelibly imprinted in her memory forever and be the catalyst that would completely change her life. 
Dr. Kathleen Ball has been researcher, traveler and explorer of ancient sites for many years. She's now focusing her time on following the history of the Knights Templars as far back as 586BC-70AD, establishing what their true agenda was and currently is, now that the order has become newly unified, internationally as a Templar organization for the first time in over 700 years. Dr. Ball documented this once in a lifetime event when she was invited to Tomar, Portugal in October 2019 to witness and film it with her photographer Isaac Ramana Carter. This event is featured in her documentary.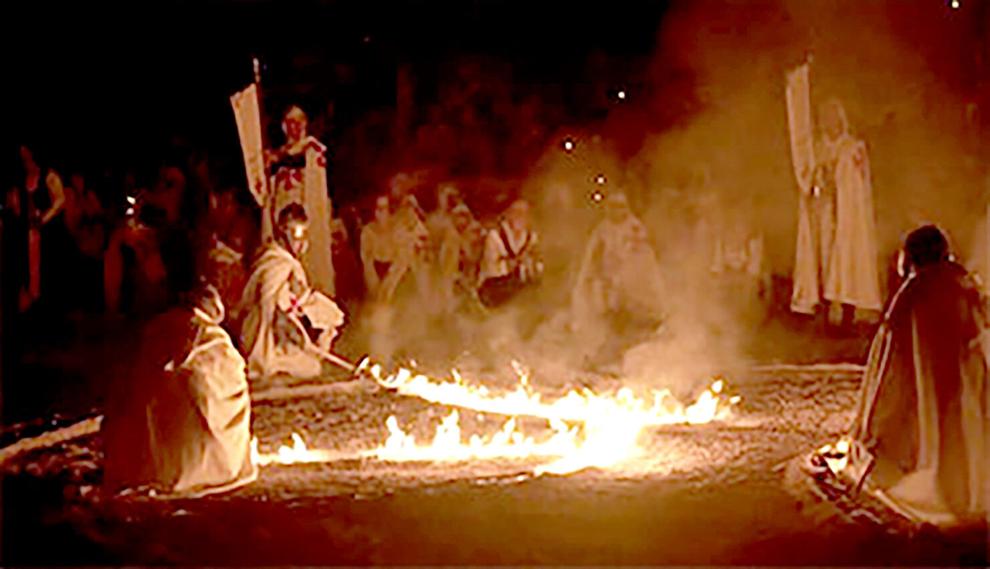 Her documentary, The Brazilian Templar Mystery is the story of Dr. Kathleen Ball's discovery of a cave hidden in a remote area on the outskirts of a small Brazilian town. A cave carved by the Knights Templar. 
The documentary recently won the Artisan Festival International Peace Initiative's — Best Historical Documentary and Best Preservation of Culture awards.
Kathleen has done extensive research into the history of the Templars and backtracked their trail through Portugal, France, Scotland and England in a search for the true purpose of the order and what that means today. Her ongoing research trips will include; Malta, a return to Portugal and Brazil, the UK, France, Spain, Italy, Jerusalem, Armenia, Norway, and Ethiopia.
She's also near completion of her book, "My Grail Quest, Which Led to a Templar Cave in Brazil" which will be published later this year. 
For information to see her documentary, "The Brazilian Templars Mystery" which is out on Gaia TV you can visit her website at: http://TemplarsInBrazil.com to sign up for updates. 
For Additional information you can find her on Facebook: The Templars In Brazil or email her at: templarsinbrazil@gmail.com.