The Mother Lode Exchange Community Market will hold its grand opening on Wednesday, February 20 from 11 a.m. to 3 p.m. 
The new market will now be open two days a week, every Wednesday and Saturday, from 11 a.m. to 3 p.m. The market is located inside the Historic Chichizola store located at 1316 Jackson Gate Road in Jackson. Additional parking at the ACRA/ARCD Community Garden.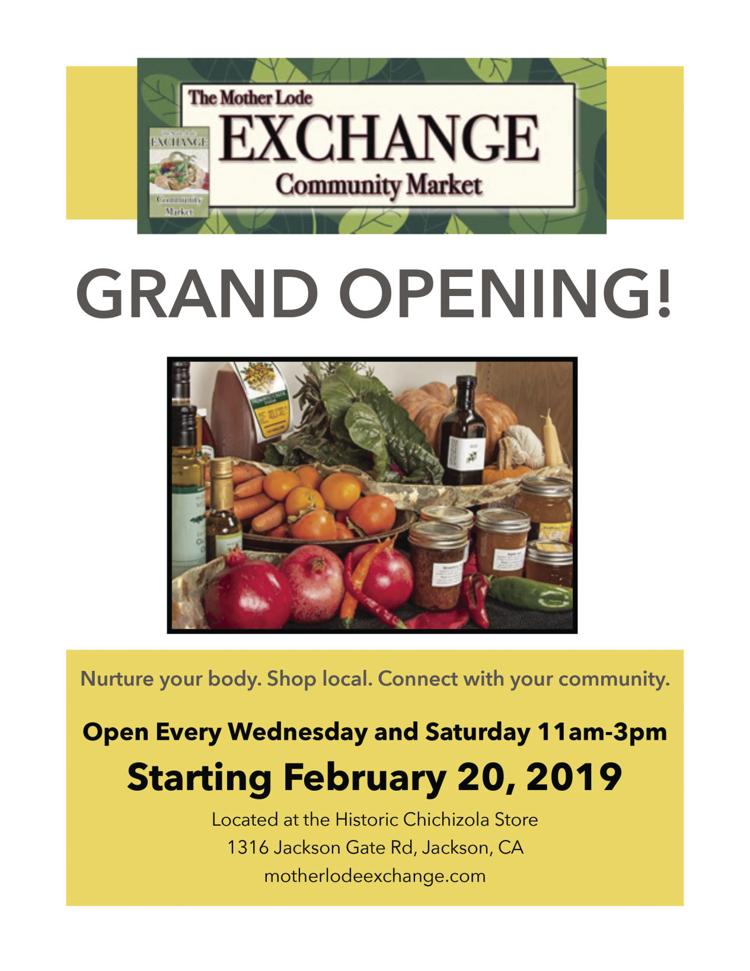 The Mother Lode Exchange Community Market provides a year round place to eat healthy, shop local and connect with your community. 
An unconventional marketplace for artisans and farmers, the market serves as a place for community gathering, education and nourishment. 
Market participants support eating healthy and honoring the earth by providing a variety of local produce, sustainable farm products and artisan crafts at fair prices.
Vendors are required to maintain a certified naturally grown standard (no pesticides, herbicides or commercial fertilizers.) 
The Mother Lode Exchange Community Market has something for everyone. 
The types of local products at the market include farm fresh produce (seasonal fruit, vegetables, eggs), cottage made products (jams, honey, sauces, breads), non-food farm products (wool, candles, yarn, flowers), and artisan crafts focused on natural, sustainable and organic living. 
For more information, or to become a vendor, please contact Hillary at 209-304-6901 or hsolsbery@hotmail.com.