Join Doug Carnahan, an experienced paranormal investigator of 35 years and Extreme Haunted Survivor with over 700 investigations under his belt, at the reportedly haunted Old Amador County Courthouse and Jail for a hair-raising overnight trip through the over 150-year-old-halls and hidden cells during Doug's exciting Lock-Down Tours. On the most recent Group Ghost Hunt Lock-Down, eight brave souls took the challenge and were visited by, sensed, saw glimpses of and communicated with many spirits, including Jeffrey Lee Walker, who was found deceased in his cell in the Old Amador County Courthouse and Jail in 2009.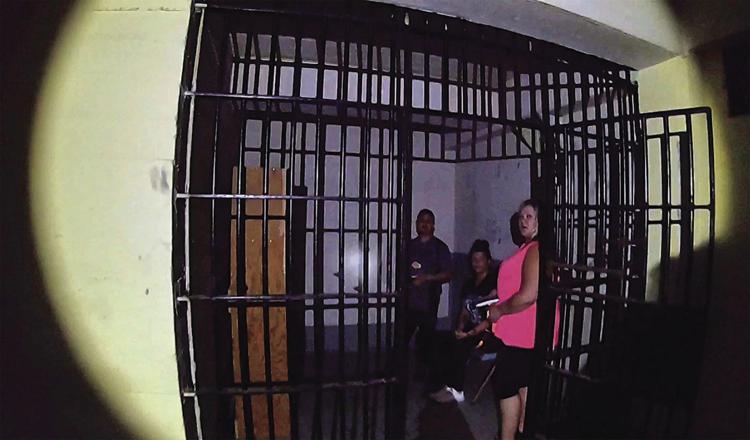 The Old Amador County Courthouse and Jail has undergone many changes throughout its lifetime; having being first constructed as a small two-story wooden building in January of 1855, the end of the California Gold Rush. When the 1862 fire devastated the original wooden County Courthouse, along with most of the buildings in downtown Jackson, a brick and stone courthouse was constructed on its former site. In 1893, a late Victorian-style building, the fraternal twin of the Courthouse, was built due to a shortage of space: the Hall of Records. It wasn't until 1939 when the Courthouse, Hall of Records and the space between the two buildings were joined together to create the modern-day version of the Courthouse, characterized by its classic Art Deco style.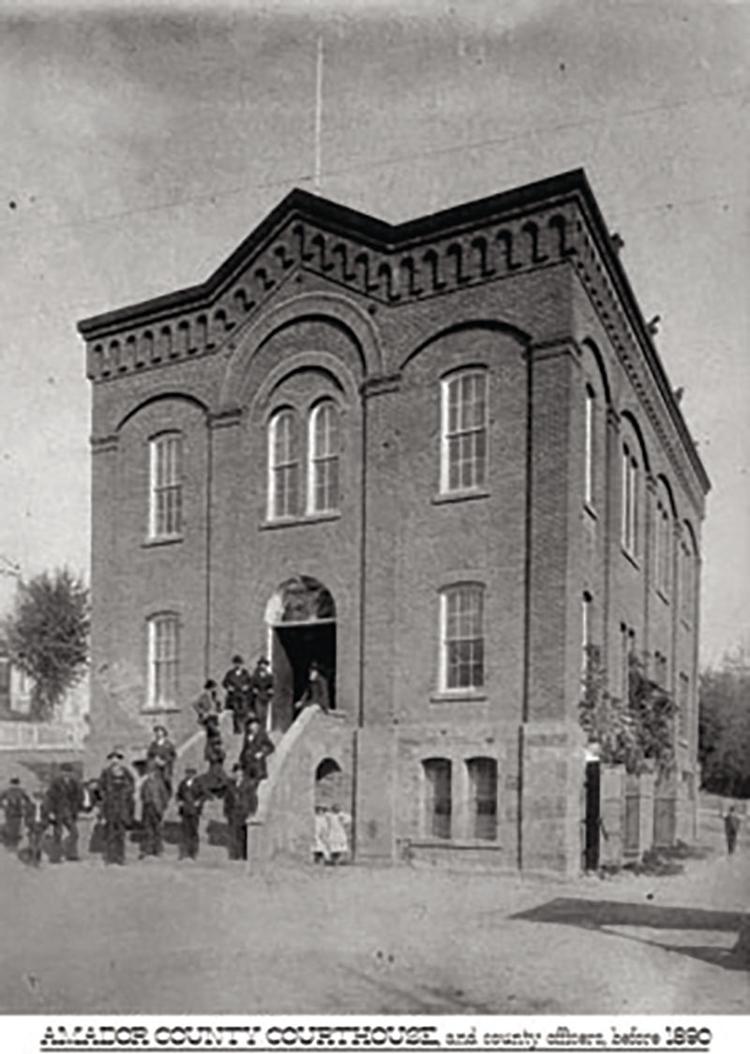 From 1855 to its eventual closing in 2007, after the opening of a new facility, the Amador County Courthouse and Jail remained at its original location, at 108 Court Street in Jackson. During this sesquicentennial, thousands have walked through those historic halls and have been locked up in the cellblock below them…and some are rumored to have never left the building.
Your guide for the evening, Doug Carnahan, is well-known in the paranormal community for his popular paranormal conventions, ParaCon, as the Director of NorCal Paranormal Investigators (NPI) and NPI's Haunted Encounters Paranormal TV, the Host of "The Haunted Truth" Paranormal Radio, TV Personality, Public Speaker and Organizer of Haunted Courthouse & Jail Lock~Down Paranormal Investigations. Carnahan is also what is called an Extreme Haunted Survivor in the field, for personally undergoing and surviving a seriously terrifying haunting, in which he was physically and mentally attacked for six months. "You know, I never had any paranormal interactions or instances when I was a kid, I never saw or heard anything paranormal, never saw a ghost…it was when I was well into my adulthood that I had my first paranormal experience. I was walking in my house when I heard a popping noise, felt a hit to the chest and thought there was someone in the house. Then I smelled a burnt electrical smell and thought that I was hit by lightning. I got hit a second time in the chest and thought, 'What is this?' Two days later, it happened again and someone did not like me in the house. For six months, I was physically attacked; scratched, pushed, hit, bitten and was lifted up like a rag doll and was thrown across the room. I began investigating and helping protect others from negative entities, and have been doing so for 35 years."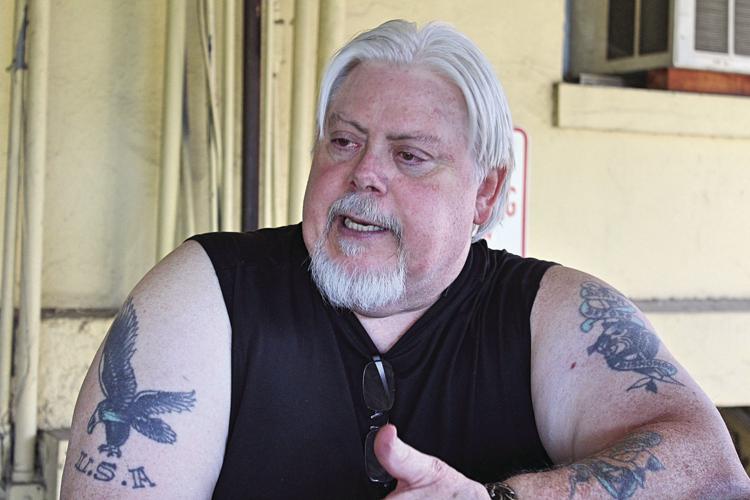 "We all have these things that I like to call our 'Caveman Senses'…hearing strange sounds, feeling watched, et cetera, and these senses are definitely heightened in the Old Amador County Courthouse and Jail…this place is like the Winchester Mystery House."
"We held the first ParaCon here at the Old Amador County Courthouse and Jail last year and got the chance to investigate the property, but I never expected it to be this active," Doug commented. "I have investigated this location seven or eight times now. You will not be disappointed…don't miss an opportunity to investigate this little-known, world-class haunted location. The Old Amador County Courthouse and Jail is full of spirit activity. Investigators have not only witnessed residual activity, but also experienced intelligent interaction with spirits, from Class-A EVPs to disembodied voices, clothes being tugged and pulled, scratches and unexplained smells, cell doors being opened and closed forcefully, shadow people, full body apparitions and more. There was also one time when we were on an investigation down in the cells when one of the heavy cell doors was slammed while we were in the room. That one shocked all of us. We had an awesome Group Lock-Down Investigation at the Old Amador County Courthouse/Jail last night, where one of the many ghosts who haunt the premises, Jeffrey Lee Walker, made himself known to us."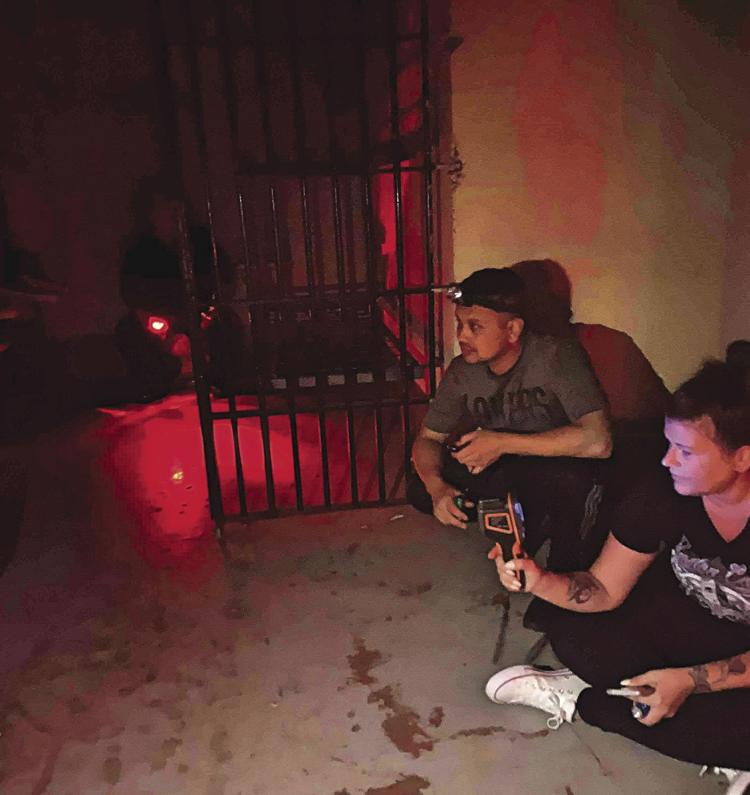 "The Old Amador County Courthouse & Jail is fast proving itself as one of the Top Haunted Locations west of the Mississippi. It has been one of the best kept secrets among paranormal investigating enthusiasts these past years, as up until now, only a handful have had full access to this extremely haunted and active location. This is not just another haunted location…it's the "Mother Lode" of locations!"
Now it's your turn to experience this extremely active haunted location for yourself with friends and/or team. Up to 15 adults at a time will experience the unexplained firsthand during Lock-Downs on available Friday and Saturday evenings. Monday through Thursday night investigations may also be arranged; call, email or send a message on Facebook if you have a special request. Choose between a "Private Lock-Down Investigation" with just your friend group/team, or a "Group Ghost Hunt Lock-Down" where you will join others from all over California and beyond who share your passion. During a Lock-Down investigation, after a catered Meet and Greet and basic location walkthrough tour, you will have seven hours of access to all three floors of the courthouse and jail, from 7 p.m. to 3 a.m. One area within the building is just as active as the next. The "Group Lock-Down Investigations" is a first come, first service event that is open to all adults 18 years and older. Dates are available now through December 2019.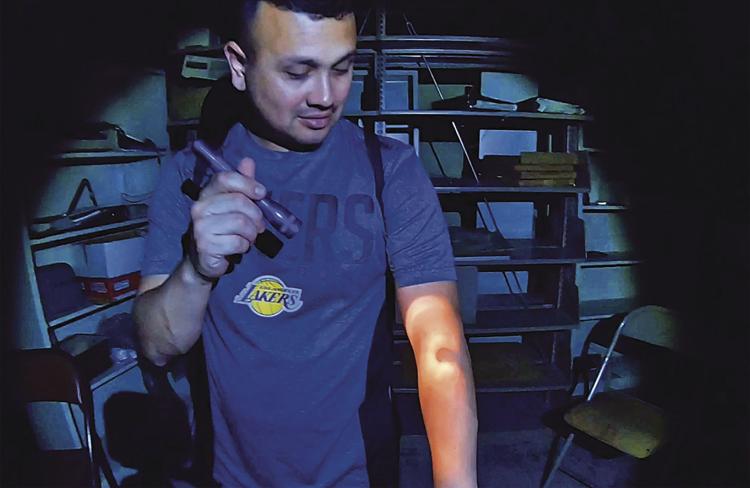 For more information, visit hauntedoldcourthouse.com or @whitewolfandcompany on Facebook. Feel free to schedule your investigation today by visiting eventbrite.com/o/doug-carnahan-extreme-haunted-survivor-paranormal-investigator-22664020325 or call Doug Carnahan at 209-454-2005 with any questions and to "Lock Down" your investigation date. The Old Amador County Courthouse/Jail is located at 108 Court Street, Jackson, CA 95642.