Like so many others in Amador County, Phil Allen was still in bed in the early-morning hours of September 11, 2001, when Flight 11 hit the North Tower of the World Trade Center. It was 5:46 a.m. in Pine Grove, where Allen still lives.
"My son, who is now 35, woke me up and said 'you need to turn the TV on,'" Allen recalled 20 years later.
One day later, Allen was sifting through the remnants of the Twin Towers as part of a search and rescue mission at the site that came to be known as "Ground Zero."
Allen, along with then-Amador County residents Mike McGuirk and Scott McKenney, was part of the Sacramento-based Urban Search & Rescue Task Force 7.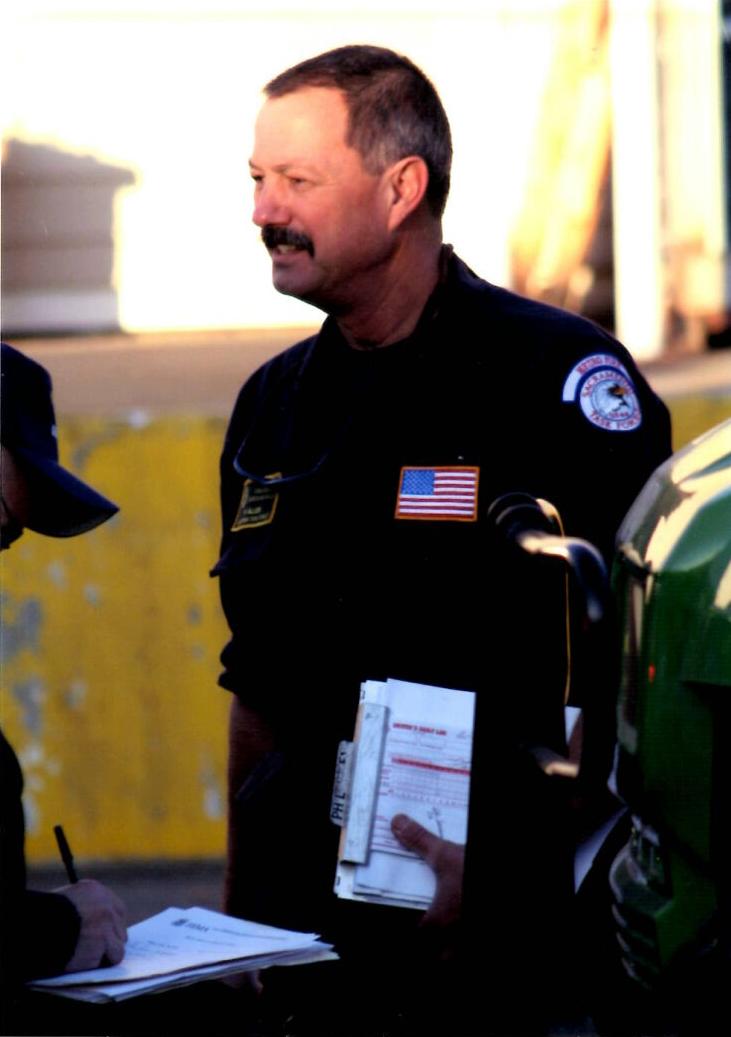 "We flew all night and got to New York City on the afternoon of September 12," Allen said. "I remember crossing the bridge into Manhattan for the first time and seeing this massive column of smoke rising up, and realizing this was no drill. You train like crazy when you're a part of that (Task Force), but this was the real deal."
Allen, now 65 and retired after a long career in the Sacramento Metropolitan Fire District, was part of a night crew that worked from 7 p.m. to 7 a.m. searching the massive pile of rubble at "Ground Zero" for survivors.
"I remember telling my family back home that the stuff you're seeing on TV does not do it justice," Allen said. "Everywhere you looked was just unbelievable destruction.
"My technical title was Rescue Technician, but I was basically a bucket-filler, picking through debris and putting it in buckets to get it out of the way and possibly get down to some void spaces. That was your hope, that there could be someone alive down there in one of those voids and that's what kept you going."
After a few nights, Allen's crew was reassigned to check out some of the surrounding buildings to make sure there were no survivors trapped in elevators or offices. All told, he spent 10 days working in New York City and although his time didn't include any rescues, he was honored to be a part of the search and a part of history.
"I felt privileged and proud to be there, and to get to work alongside some of the New York guys," Allen recalled.
Although Allen retired in 2013, his son Chad – an Amador High School graduate – is currently a pilot in the United States Marine Corps.
"I think 9/11 has a lot to do with why (Chad) joined the Marine Corps," Phil Allen said. "I have four kids and I'm proud of all of them, and I feel like Chad is picking up where I left off."
This Saturday marks the 20th anniversary of the 9/11 terrorist attacks.
"I just don't want people to forget, particularly in the environment were in now," Phil Allen said.