One of the best feelings is seeing someone's face light up with a smile when you know you have just made their day. Perhaps that's one of the biggest reasons why the women of the Twin Cedar Therapy Dog Team visit all five of our local senior living facilities twice a month every month for the past decade with each of their happy therapy dogs in tow. It's the act of giving joy to others that make these women want to return month after month to the local senior living facilities, and I'm sure they have made some amazing friends along the way.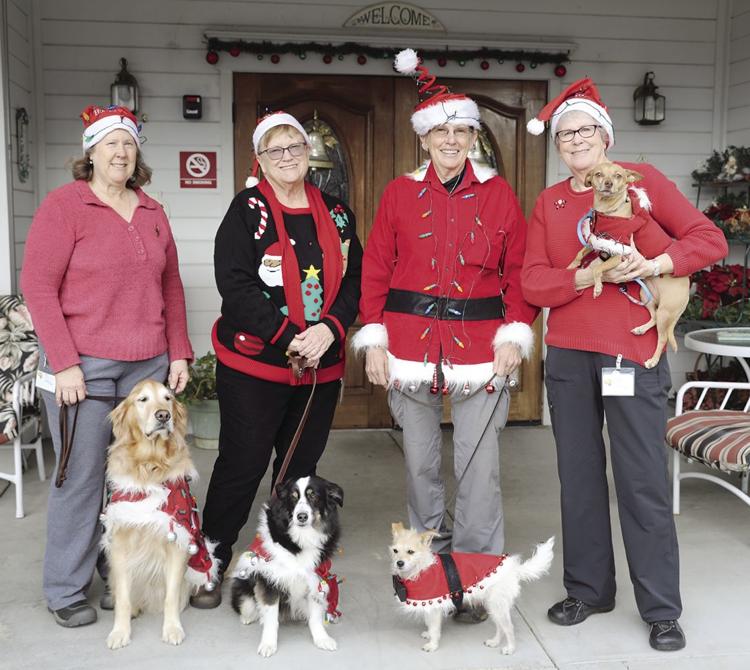 On December 18, the Twin Cedar Therapy Dog Team once again went out to make their visits, but this time, in style! Each of the canines, as well as their leaders, were dressed in their best lighted holiday Santa coats to spread some holiday cheer while making their rounds. Their first stop was to Gretchen Kingsbury, a housebound dog lover who recently lost her old dog and is not in a position to adopt another. They then traveled to Gold Quartz, Kit Carson, Oak Manor, Amador Residential and Jackson Gardens. The smiles and laughter from the seniors made it impossible to not smile and laugh yourself. Even a couple of very young girls visiting some family enjoyed the dogs' company! Who wouldn't?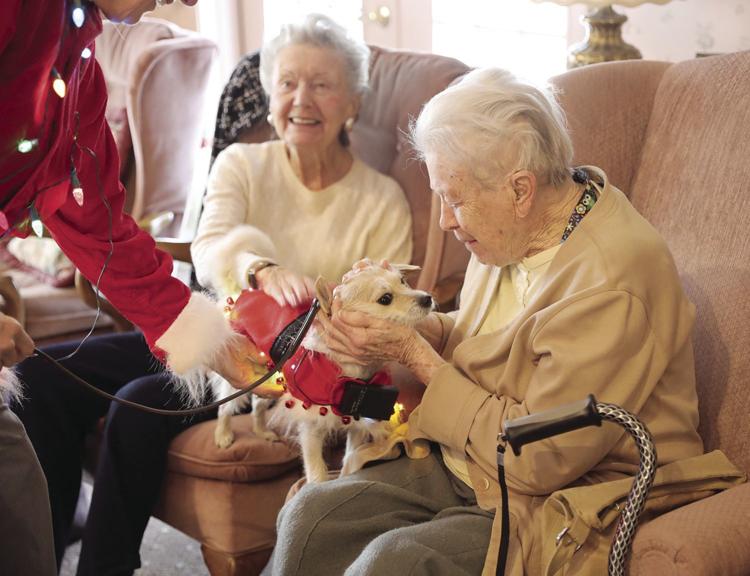 The team made a special stop to Martha Rushing, a 105-year-old resident at Gold Quartz Inn in Sutter Creek who has enjoyed the therapy dog visits many times.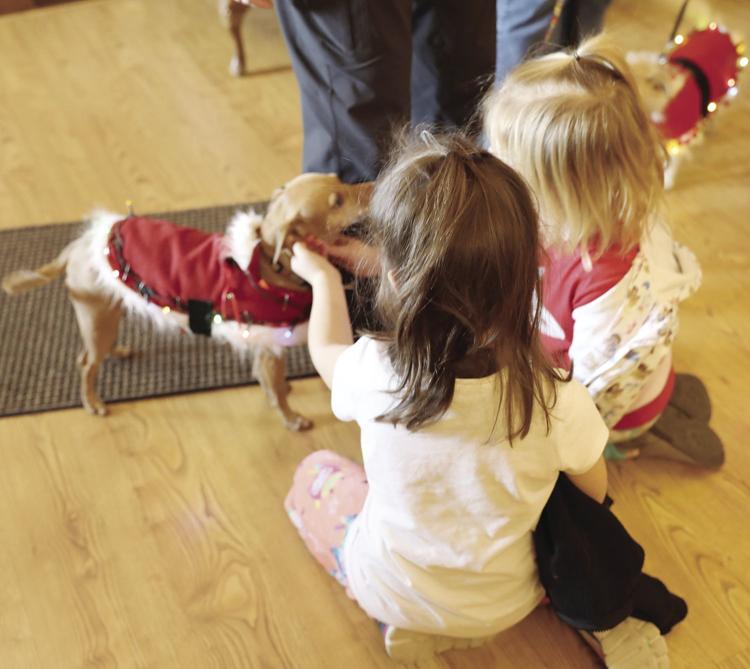 It's the smallest acts of kindness that can change somebody's whole day, and many of our local senior citizens don't get much for Christmas or the holidays, but the visits from the Twin Cedar Therapy Dog Team are more than enough for them. Photos by Rachel Norris.