Activities throughout Jackson start Friday and run through the weekend to celebrate St. Sava Serbian Church 125th Anniversary. Orthodox Serbians from all over the country will be in Jackson to participate. 
On Saturday morning at 11 a.m., there will be a short ceremony at the National Hotel and procession down Jackson Main Street/North Main to the church. Main Street will be closed to traffic for a short time. 
Below is a schedule of activities -- everything is open to the public.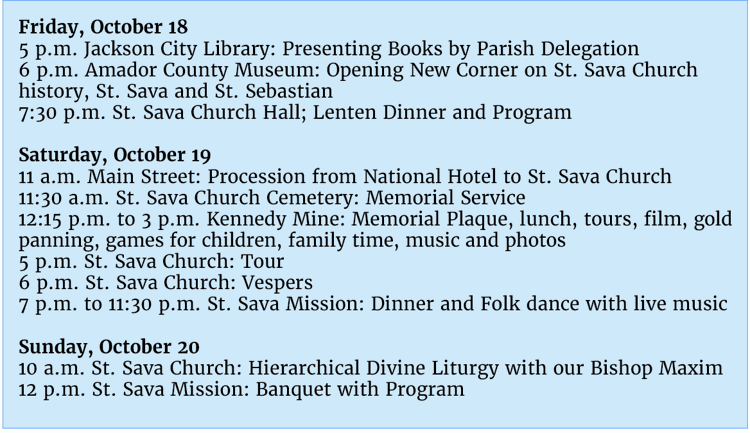 Tickets for meals are available at st-sava-serbian-orthodox-church.square.site. There is always much interest in our Serbian neighbors at Christmas time. Here is a great opportunity to learn more about the culture and history of Serbians in the Gold Country.