In 1913 the cadets elected Maurice J. Hornstein to be the first President of the 'Preston School Republic,' and under this new form of self-government the boys in Honor Cottage #1 were allowed to wander singly, or in groups, over the hills surrounding the grounds. They fished and trapped game, and occasionally they were allowed to go into downtown Ione to spend their own money, and attend the various entertainments.
But remember, these wards were the 'Honor Students' — the best of the best. The great majority of the wards were not this accepting of authority and harsh discipline was often necessary to keep the boys in line.
And flogging was one of the methods of correction. A certain number of lashes for a certain offense — the worst of offenses being bad language, attack upon an officer, and running away. From time to time, some of the boys refused to work — they were put on bread and milk, but that method proved unsuccessful, and flogging was again considered the best method of discipline.
Another method of control used, was to remove a certain number of 'credits' from a ward's 'personal account' — and just what was a 'personal account?'
When a boy entered Preston, he was told that he'd be required to earn 6500 credits before being considered for release. The boy earned 10 credits a day, and could earn extra credits for extra work, as well as for good behavior.
But if a ward was late for a class, he would lose 5 credits. If he was impudent to an officer — 100 credits. If he planned an escape — 3000 credits. And if the ward attempted an escape he'd lose all the credits he had earned to that date.
Merle Haggard, the country singer, was always losing his credits. He escaped from Preston three times, and was finally sent to San Quentin.
But remember, Preston was much more than just a reform school, and over the years provided a great many services that were sorely needed in the Foothill communities.
As an example, in 1922 the school opened its first hospital. Before that time various rooms were used as medical offices, and until an operating table was bought in 1912, when an operation on a boy was necessary, the procedure had to be done on the floor.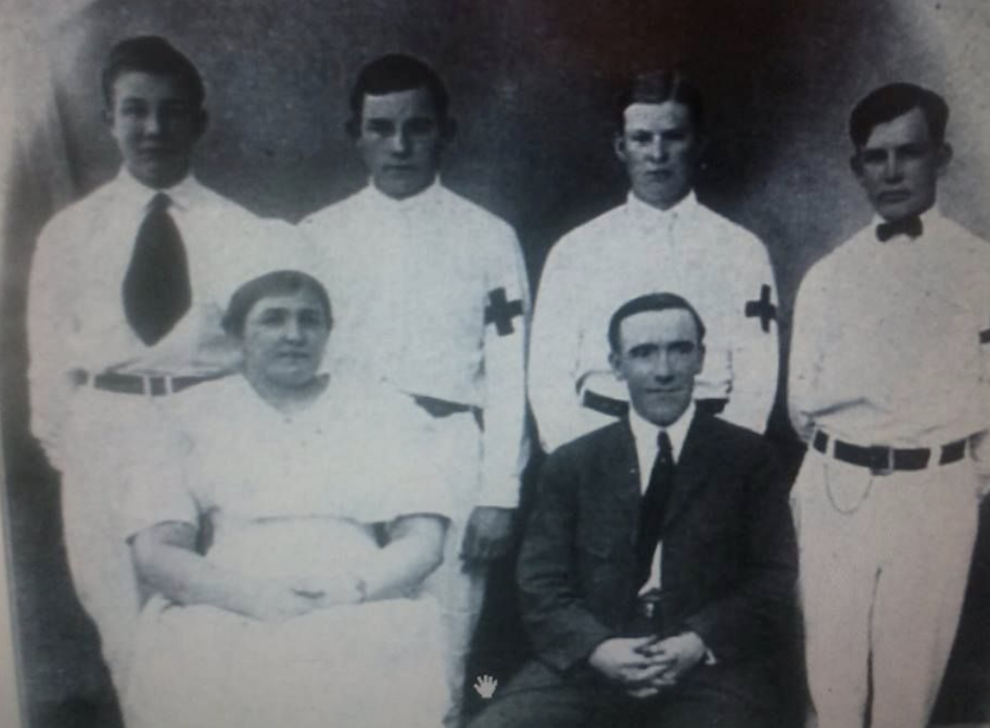 And by 1922, the entire 3rd floor of the Castle had been renovated and put to use as a hospital, complete with an operating room, isolation rooms, a diet kitchen, as well as an on-staff physician/surgeon, and a surgical nurse. Ultimately, the Preston Hospital became the hospital for all of Amador, and served the county well during times of emergency, epidemics and natural disasters.
And so the years passed by, as did the Preston School Superintendents and officers, who came and went seemingly with the seasons.
The population of the school went down, and went up, and then down again. And policies changed, as Democrats and Republicans replaced each other in State offices.
Then in 1950, an engineer for the State informed a committee that the Castle wasn't a safe place if an earthquake occurred, and he recommended tearing down the Castle as soon as possible.
This was the beginning of the end; the State of California wanted nothing more to do with the Castle or the liability associated with it. So the wards were moved out, and later the staff moved out, and after more than sixty years Preston Castle stood abandoned, empty and alone.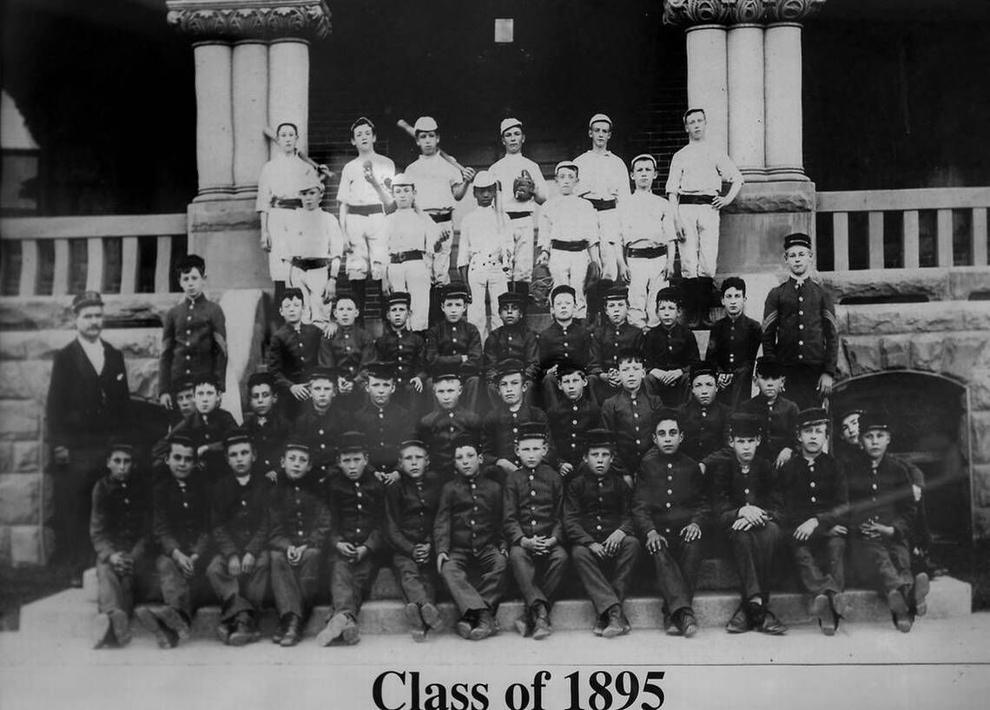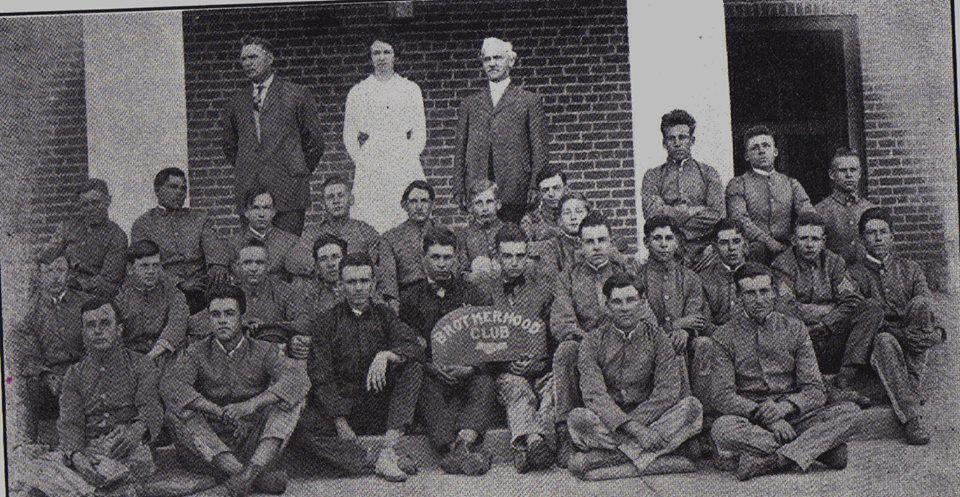 Thousands of boys wound their way through the school as they made their way in the world. Some of the wards loved the experience, some hated it, but no ward was neutral.
And even though the last boy walked out the doors of the Castle 66 years ago, they aren't forgotten — because they're remembered in the photographs taken of them, and in the letters they wrote to loved ones, and in the memories of all the people who knew them.
So, let's not say goodbye. Instead, let's say hello! To the boys.
To Little Jo — he was about 7 when he arrives at Preston — and you can see a photo of him today in the Castle entryway, clutching his only possession, a Sambo doll, nearly as big as himself.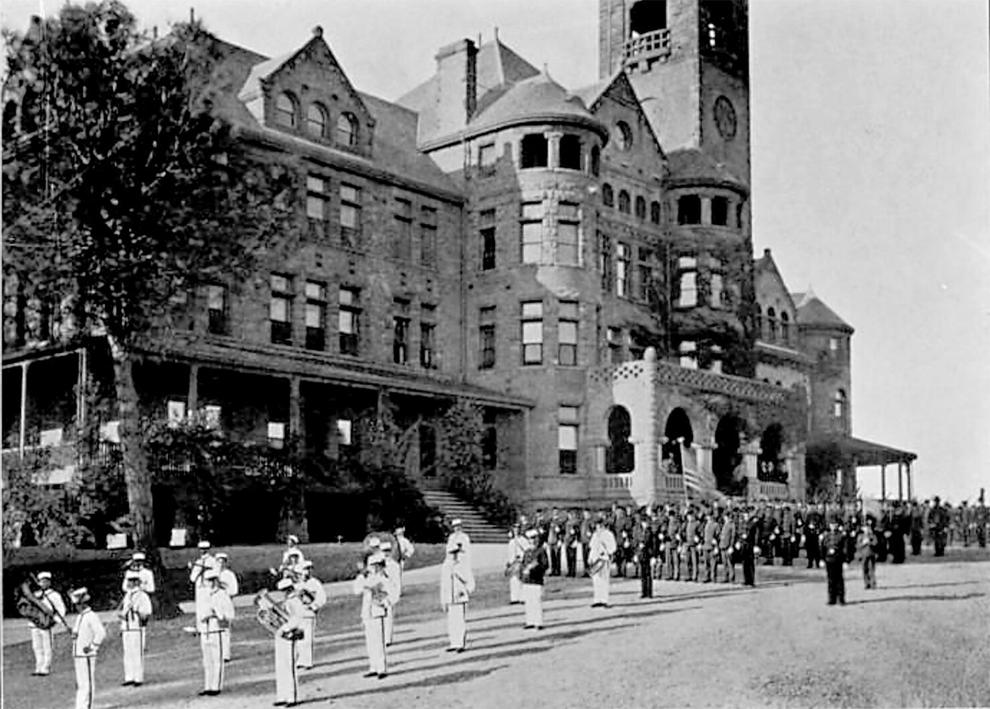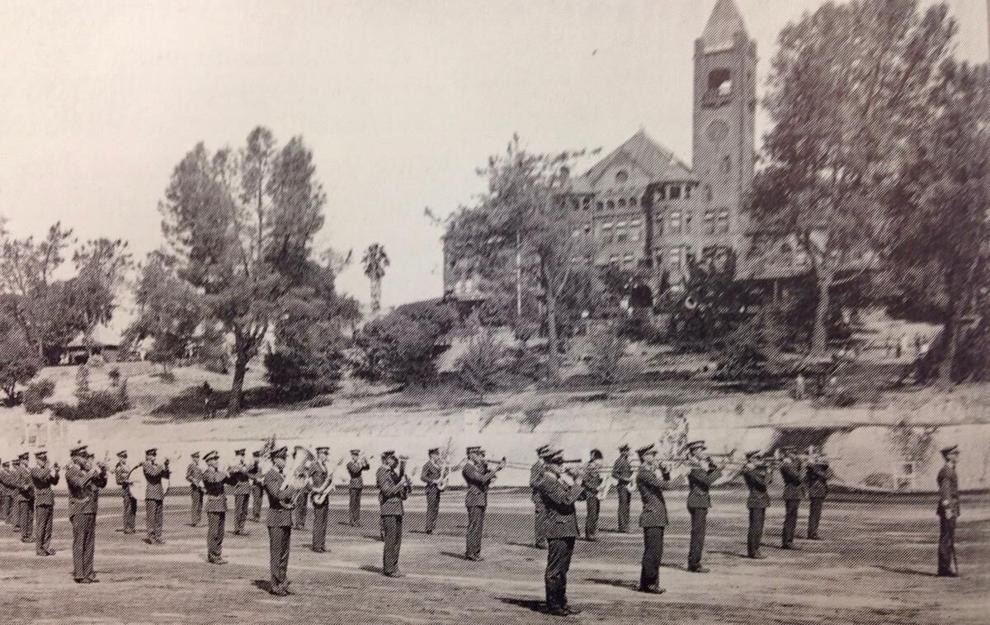 And say hello! To the Preston School Band — all the lads who played their trumpets and trombones, cymbals and drums — their pictures are everywhere, too.
Say hello to Warren G. Lawrence, Cadet #188, who never regretted one day of his stay. And say hi, to Merle Haggard, who hated Preston, and said — "The place looks like something out of a Frankenstein movie!"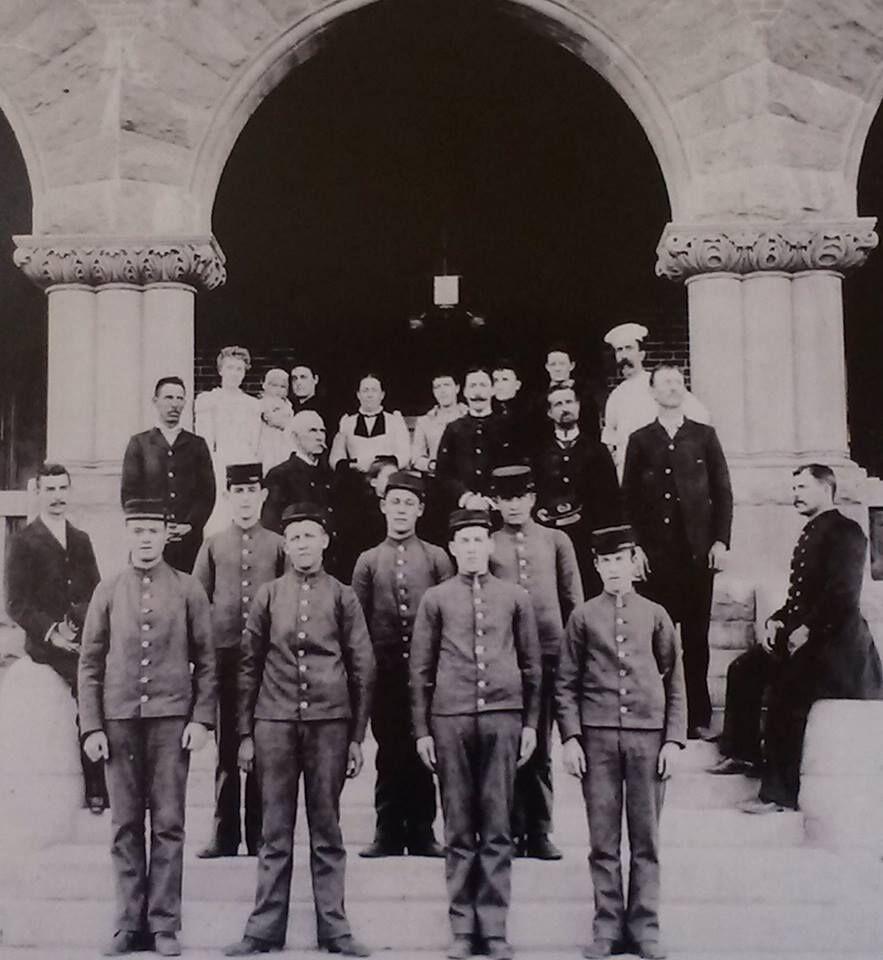 And let's not forget to say hello to those first 7 wards who came from San Quentin on that June day in 1894. Their photograph is around here too!
Since that day, thousands of boys have come and gone — some have gained success and fame, but most of them haven't. And as time passes, the memories, and even the photographs of them will also fade.
But thankfully, Preston Castle, also from another time, still remains — majestic and inspiring, refusing to die. As does this little prayer, that was whispered by a young Preston ward, many years ago:
'Now I get me up to work.
I pray the Lord I may not shirk.
If I should die before tonight,
I pray the Lord my work's alright.'
Editors note: After a fifteen-month shut down due to the COVID-19 restrictions the Preston Castle Foundation is happy to announce that the Preston Castle is open for tours that comply with "social distancing" and other measures to reduce the spread of infection. Tours are every Saturday in time slots that are set fifteen minutes apart to maintain separation between tour groups. Tickets are only available online at PRESTONCASTLE.ORG for advance purchase. No tickets are available at the gate.