The following four-part series is dedicated to the people that made Jackson a wonderful place to grow up in the post-World War II era. By today's standards, Jackson of the 1940s and 1950s was a very primitive, non-politically correct world that, along with the rest of Amador County, made it very unique.
Born in a Sutter Creek maternity home in 1943 and raised in Jackson, my roots to Jackson go back to the early 1890s, when my paternal grandfather moved here from Virginia City, Nevada. Ten years prior to that, he had run away from his Irish immigrant family in New Jersey to work in the silver mines of Nevada.
In 1912, at age 22, my maternal grandmother, Mary Miladinovich, left Trelinje, Herzegovina, on the Balkan Peninsula and headed to Jackson for a pre-arranged marriage to Peter Skulich, a Jackson gold miner. The initial part of her trip by primitive forms of transportation was some 1200 miles, to LaHavre France, where she boarded a freighter and landed at Ellis Island, New York, on New Year's Eve, 1912. Mary and Peter lived in Jackson Gate and soon had a daughter, Ann, followed shortly by another daughter, Mamie. Peter died of the dreaded miner's black lung disease, leaving Mary a widow. When Mary's brother in Herzegovina heard of Peter's death, he began the long trek to Amador County to bring the family back home. He died suddenly during the trip, and Mary remained in Amador County to raise her children on the family's property. 
Immigrants of all nationalities, especially those from Italy, Ireland, the Balkans (commonly known as Serbians, or Serbs), and Mexico came to this area lured by employment in the thriving gold mines. They formed a tight-knit community, working very hard to provide a better life for their families. Despite tough economic times, families of that era tended to be large, with many of them having four or more children. While almost all of the immigrants remained loyal to their native home lands they took great pride in calling themselves Americans. They brought to this country a great work ethic, dedicating themselves to providing their families with a much brighter future than the one they grew up with. Several years later, the immigrants would, in turn, learn to live with another group of people seeking a better life, but this time the human wave came from within America, escaping the ravages of the Great Depression and Dust Bowl of the mid-1930s. These travelers came mostly from three states: Oklahoma, Missouri and Arkansas.
The immigrants all seemed to have slang terms associated with their particular country of origin, terms that were thrown around sometimes disparagingly, and at other times affectionately. It wasn't uncommon for "dago," "wop," "bohunk, "arkie," "okie," and "mick," to be used by fellow Jacksonians. Being called a "Bohunk" was like a badge of honor since it brought back memories of relatives who endured hardships in their journey to Jackson. Local families were especially hard hit by the Argonaut mine disaster of 1912, when 47 miners lost their lives. Eleven of those miners were of Serbian ancestry.
Amador County survived the Great Depression much better than most of the country; booming gold mines provided the main source of employment until 1942. Timber cutting, hauling and saw mills like Winton in Martell and Berry's up country provided additional employment. Ranching and farming was also popular, and it was common for ranchers to walk their cattle down Main Street, Jackson, on their way to the Silver Lake area for summer grazing.
Shortly after the Great Depression and just 20 years after over 10 million people were killed in the Great War, Adolf Hitler, Benito Mussolini and Emperor Hirohito formed an unholy alliance, plunging much of the world into madness.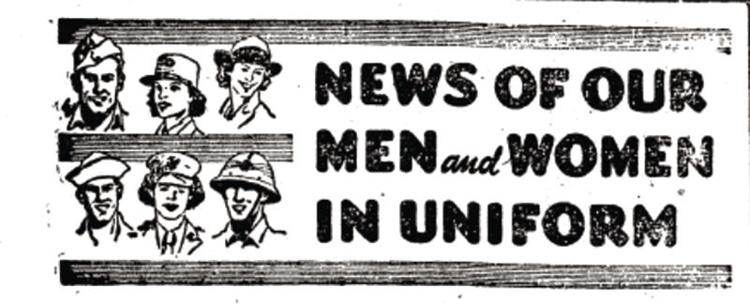 Over 50 million people were killed worldwide during World War 2. Although Jackson was a long way from the actual battle fronts, the war had a profound effect on this area. Just one example is the four families whose houses sat on the four corners of the intersection of Rex Avenue and Hoffman Street: the Ralphs, the Raggios, the Maddens, and the Digitalis. Each family lost a son during a one-year period beginning in the middle of 1943. 
Other local veterans include "Juke" Milardovich, a U.S. Marine, who went swimming on an Oahu beach during the morning of December 7, 1941. Juke came home a decorated Veteran and later became a Jackson City Police Chief. Some of his fellow swimmers did not return. Roy McGhan flew several missions over the French Channel on June 6, 1944. As a radio man and waist gunner in the U.S. Army Air Corps., Jim Smallfield flew 70 missions while stationed on the island of Corsica. John Begovich was awarded a Silver Star, Bronze Star, three Purple Hearts and the French Croix de Guerre for bravery in combat fighting from North Africa to Germany. Fran Vaira was one of the youngest top sergeants in the Marines in the Pacific. Earl Ferrari, liberated by the Russians from a prisoner of war camp in Germany, headed east by foot, donkey and bicycle, into Russia, where he then turned South. He eventually ended up in Egypt where he met allied troops. 
When the survivors came home, there was no talk about making America great again. Americans knew they lived in a great country. That generation still had close ties to their immigrant roots but were proud to be American. They worked hard, played seldom, and did whatever necessary to provide their children a better place to live. As was common of that generation of troops, once they got home, they kept the horrors of war buried deep down inside, hidden from public display.
Next time, Part 2: Growing up in post-WW2 Jackson.