In Hollywood he was Steve Tofanetti-not Tofanelli. He found it easy to change his name­ just cross the two l's with the stroke of a pen. And Steve liked the sound as it rolled off his tongue-it had class.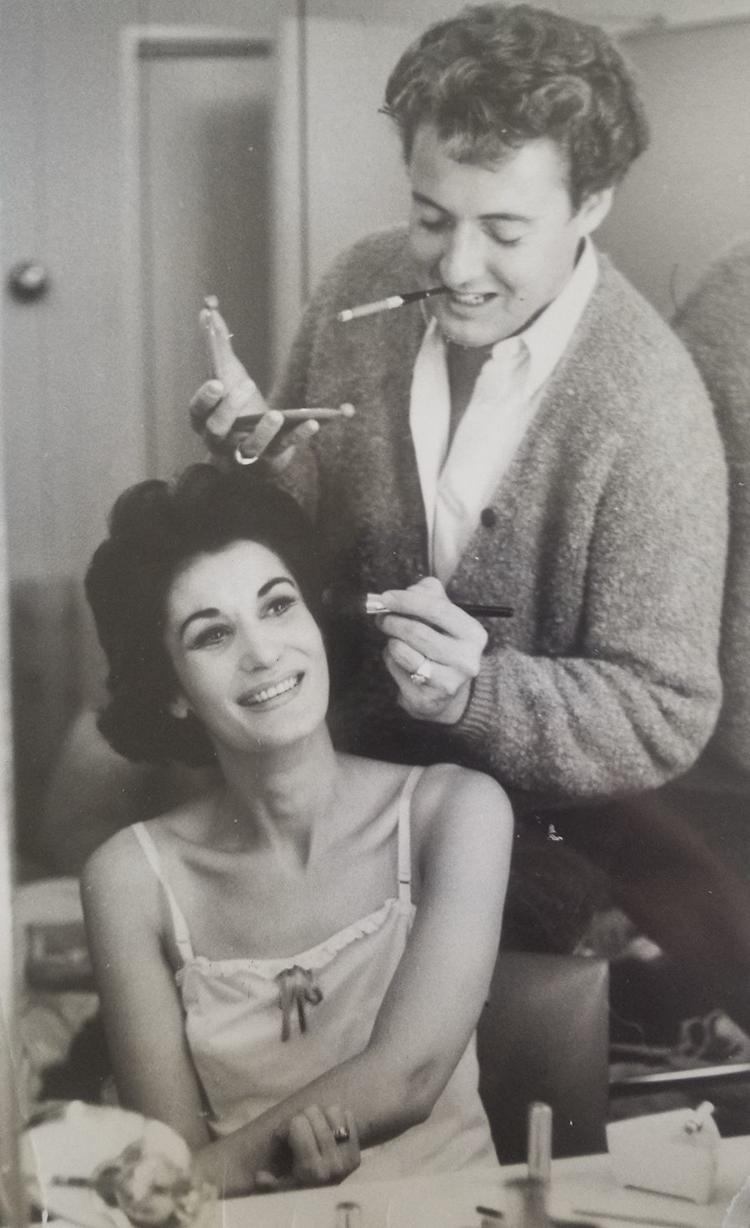 And so Steve Tofanelli-born in Jackson in 1938 to Steve and Marilda Tofanelli, brother of Yolanda Atherton and Linda Cardinal became Steve Toffanetti, one of Hollywood's most respected and loved makeup artists and winner of an Academy Award.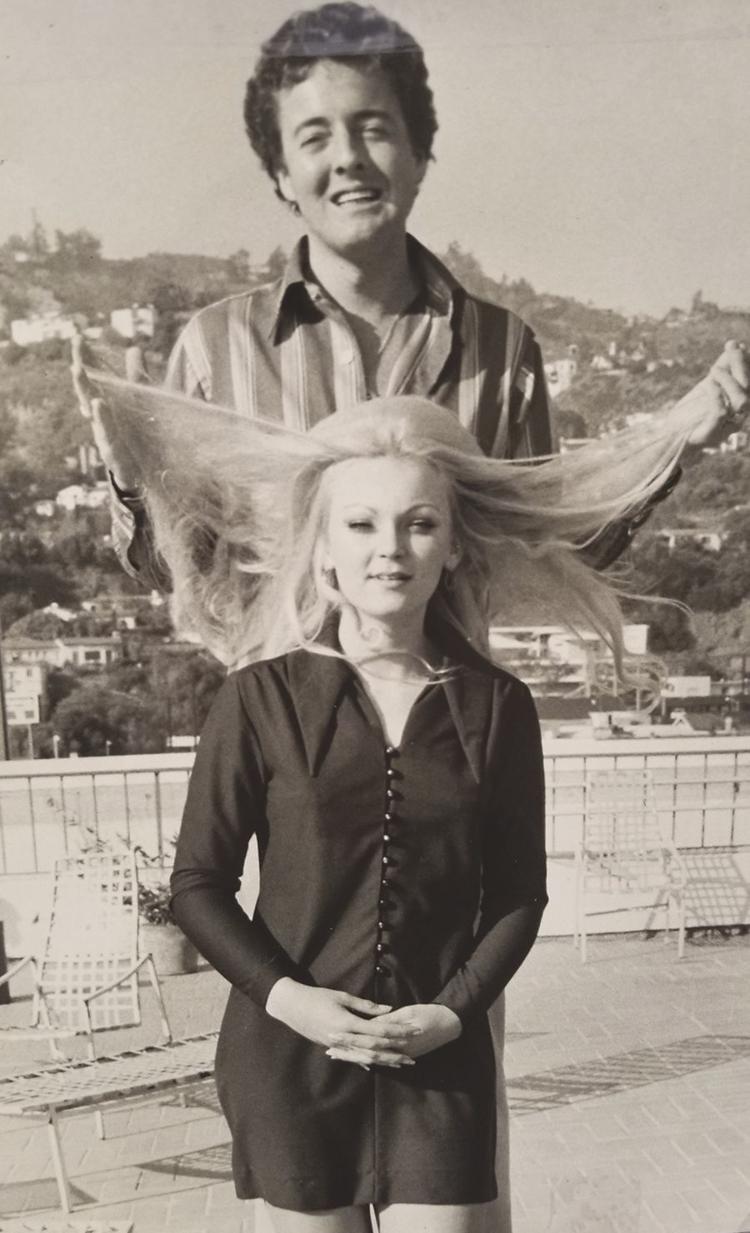 Steve had always loved the movies and the glamour of the industry, and he knew that someday, he and Hollywood would meet face to face. And that day finally arrived when a television crew came to Jackson and needed extras. 
Steve had just graduated from Jackson High School. He had been an important part of the school's drama program in all its aspects, and he dreamed of getting out of his small town, meeting glamorous people, and living the Hollywood lifestyle. Maybe this would be his big chance.
The year was 1957, the TV show was 'The Gray Ghost,' and Steve got a job on the crew.
The show was filmed on location in Ione, and a lot of extras were needed, particularly those who could work with horses. And because Steve was an excellent horseman, having learned by riding through the hills around Jackson with his father, he was hired not only as an extra, but as a stuntman. 
If you watched the show, you might have seen Steve leaning on a saloon bar, crossing a dusty street, galloping down a road doubling for the star Tod Andrews, or wearing a full wig and doubling for Angie Dickenson, the female lead. Steve did it all. 
One evening on the set a hairdresser friend named Pinky Parks, who had once been a member of "Our Gang," told Steve he should think about studying to be a makeup artist-that it was a much easier way to break into the business. And that's just what Steve did. He moved to the Bay Area, studied theater and the art of makeup at San Francisco State University, and then landed an apprenticeship at Universal Studios in Hollywood. 
"Oh, it was really glamorous," he told his sister, Yolanda. "My first jobs were scrubbing sinks and cleaning trays used for makeup-I was a real gopher!" 
But Steve also worked on a lot of sound stages powdering noses, adjusting wigs, and always learning something new. He was climbing the ladder of success; he was on his way.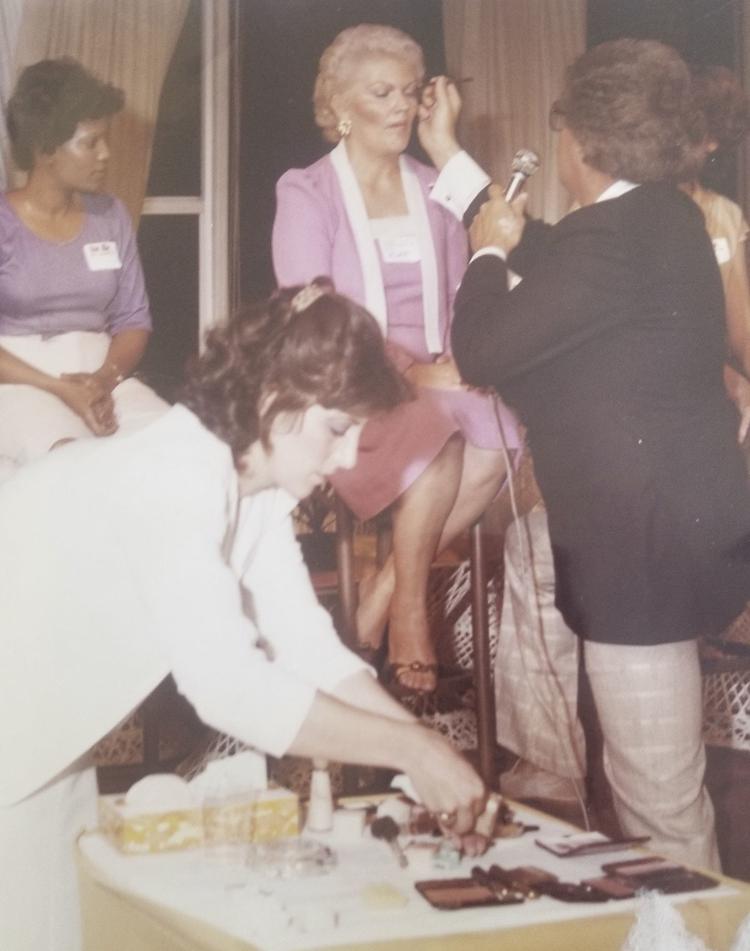 During this time Steve was getting good exposure and developing a rapport with established actors. "Personality is important," he said. "You've got to gain the liking and trust of the people you're working with, because their confidence is essential to your job."
By now, Steve was working with the top stars of Hollywood. Elizabeth Taylor, Ingrid Bergman, Barbara Stanwick and Richard Burton all felt his touch, and, along with his team of makeup artists, he achieved one of Hollywood's top honors-an honorary Academy Award in 1969 for "Planet of the Apes".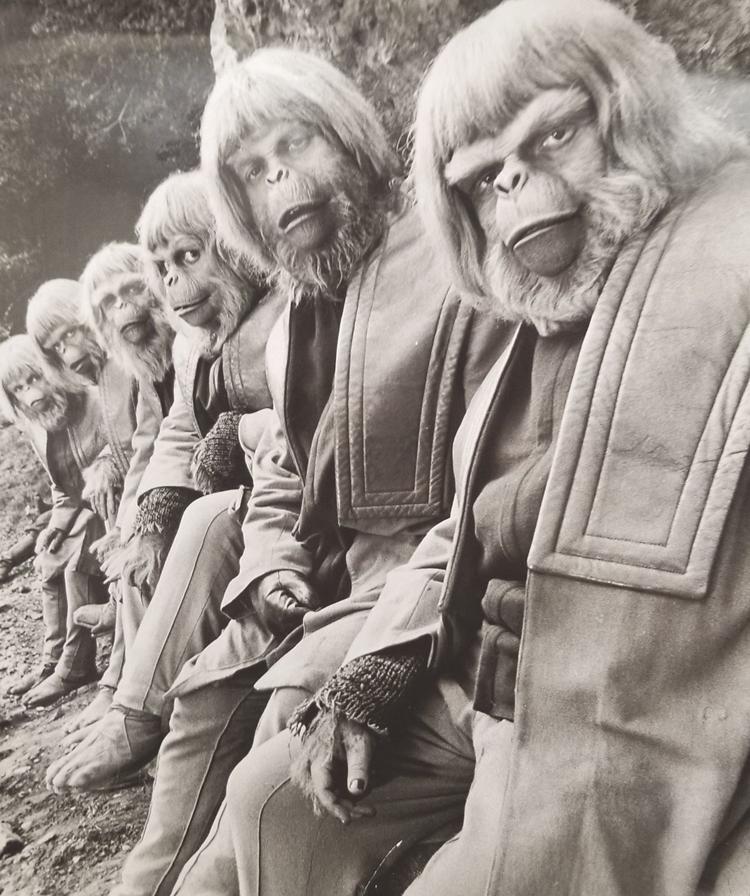 That may have been Steve's most rewarding job, but it wasn't the toughest. That occurred when he was head makeup artist for the award winning play "The Sorrows of Frederick." He had to transform the actor, Fritz Weaver, from the 80 year old King of Prussia as he looked back over his life, into his 20 year old earlier self. The actor Weaver would be off-stage for a moment, and Steve had only a minute to rip the false eyebags and sagging jowls from the aged King's face, and replace them with cheek pouches to create the illusion of youth. Then he had to transform the King back again. It was quite a challenge, but Steve loved every minute of it. 
Tofanelli was now a success, but somewhere along the way, his fascination with the 'beautiful people' and the world of 'imitation' had worn off. Simply put, after 10 years he was tired of Hollywood.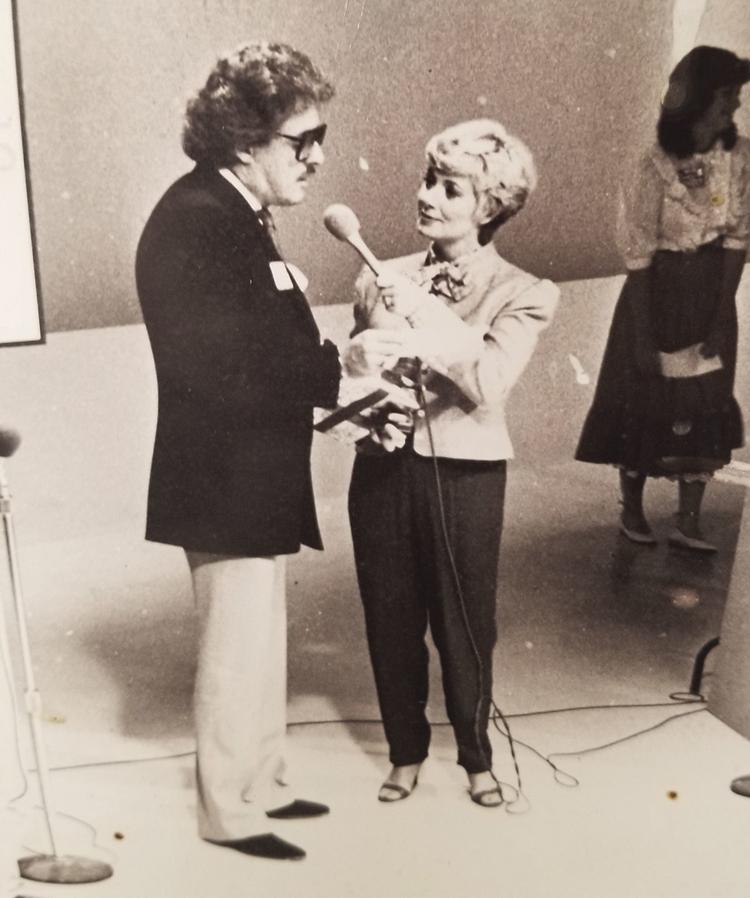 Disillusioned and discontent with being behind the scenes, he accepted an offer to join up with the giant Vivian Woodard Cosmetics, as Director of Marketing. The year was 1970. 
Steve personally chose the models that appeared in the advertising booklets, and he designed new marketing looks. He travelled nationwide to train company representatives on proper makeup techniques, and he gave motivational talks to all the employees.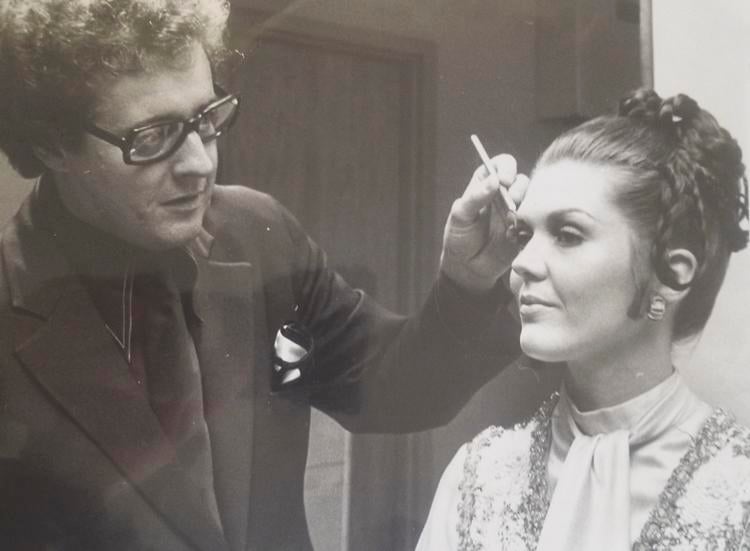 He made personal appearances across the country and he promoted his products on the radio and television. 
Steve was seen, and he liked to be seen. And he continued to be a happy and fulfilled man as the years went by.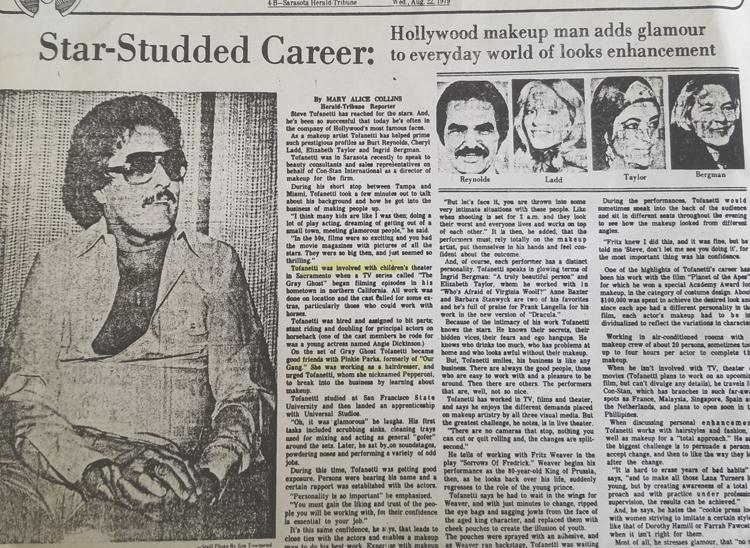 Eventually Steve decided to retire. He turned his back on the past, and returned to Northern California-always positive, always looking forward-always with a smile, well-creased pants and a shine on his shoes. 
Steve spent his last years in Amador County, and finally in Sacramento. He continued to remain in touch with friends and family-the most special being his sister, Yolanda. 
On February 8th, 2020, Steve passed away peacefully in a rest home. He had lived a colorful and rewarding 81 years and always knew what he wanted. No one can ask for more than that.
So long Steve, soon, we'll all come to meet you on the green, green grass of home.