On July 4, 1858, Paulo Vlautin wrote home from British Columbia to his friend George Becker in Amador County. He had traveled to the region hoping to find his fortune along the banks of the Fraser River. His short letter informed George of the woes of his experience there – "All I can tell you about the mines at Hill's Bar is this: I have been here twelve days, unable to do any work because the river is too high. Nevertheless, I find that there is gold in it, but it is too fine. I have no hope in it whatsoever. I have seen many persons that were up on Thompson River, and they informed me that there the gold is plenty and coarse. But what is the use, when it is too far to go there by land, as there is no trail, and impossible to travel by water? Tell my friends not to come until I write again." Hill's Bar was the site of a boomtown that sprung up on the banks of the Fraser River between Yale, British Columbia during the Fraser Canyon Gold Rush of 1858. Gold was first discovered at Hill's Bar on March 23, 1858 when a group of men stopped to partake of their evening meal on a sand bar along the river. A man named Hill, for whom the bar was named, spied flecks of gold in the moss on which he was standing. The men set about panning and found a few nuggets. The party divided the bar into 25-foot squares and mined there the remainder of the fair weather season. In total, they took out nearly $2,000,000 from the sandbar. When news spread of the discovery, the Fraser River Gold Rush was on. 
Back in the states, the country was suffering from the effects of the financial panic of 1857. One of the main contributing factors to the upheaval was the amount of gold coming out of California. The early 1850s saw economic prosperity spread across the U.S. due to the large amount of gold discovered in California, which considerably increased the money supply in the country. However, by the mid-1850s the amount of gold coming out of the western gold fields began to decline. Bankers and investors began to tighten their grip. Some eastern banks refused to accept bank-issued paper currencies from western banks. The result was the first worldwide economic crisis, which began in the fall of 1857 and did not end until the beginning of the Civil War. As a result, many who saw their fortunes and luck take a downturn in 1857 looked elsewhere to increase their prosperity.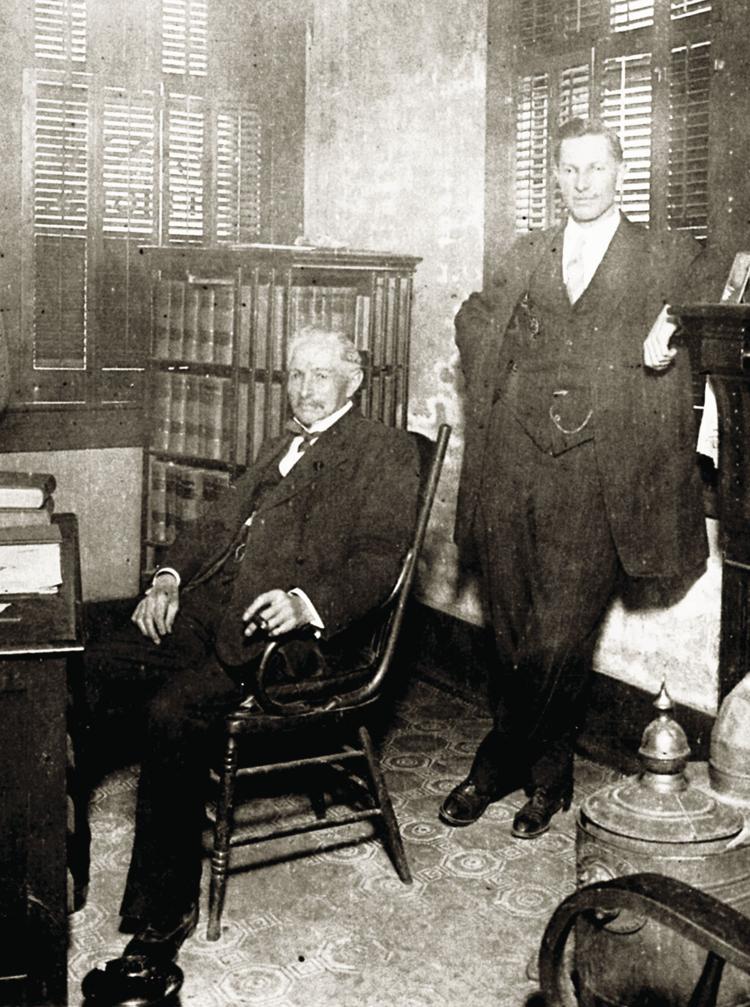 As news of the strike at Hill's Bar spread, California miners and businessmen alike began to head north. Growing reports of the large amounts of gold to be found in British Columbia were reported in newspapers. In Amador County, the Weekly Ledger reprinted articles from other sources, but cautioned  citizens of the county to be wary and wait for accurate news of the situation. On April 30, 1858, the Sacramento Daily Union recounted an article from the Pudget Sound Herald that several men who had returned from the Fraser River reported gold in abundance and easily obtained, friendly Indians, and cheap provisions at Fort Langley, a Hudson's Bay Company (HBC) fur trading post. A month later another news story from the region told the opposite, that a miner working by hand might scratch out a small quantity of gold but provisions were scarce and they commanded outrageous prices and the miners found it almost impossible to reach the mines because of high rivers bounded by steep impassable terrain. It was also rumored that it was the intention of the HBC to send their steamer The Otter to the mouth of the Fraser River in order to prevent outside traders interacting with the miners. Seeing an opportunity to make more money, their goal was to monopolize the trade by preventing the miners from buying provisions from any other suppliers. Still, California miners ignored the reports and boarded ships headed to the coast of the Washington Territory, the jumping off point for many on their way to British Columbia. They left in huge numbers. One ship, the Panama, sailed out of San Francisco on May 22 carrying 400 passengers bound for the Fraser River even though just three days prior newspapers reported that miners returning from the area "spoke discouragingly of the prospect." It was reported that a mass meeting of miners who want to return home occurred for the purpose of organizing an overland train to the states - "they want to go home but cannot stand the high fare." The group passed resolutions against the Mail Steamship Committee, the company that brokered most of the ships from California to the north and back.
Men in Amador County began to get the itch. By May, many had left in large groups headed north and the tide continued through the summer months. Even amidst continued warnings, Jackson merchant John Levinsky left Jackson on June 25, 1858. The eldest of five children, he immigrated with his parents from Prussia to England at a young age. From there, the family immigrated to New Orleans. In 1851, in company with his brothers Louis and Mark, he came to California where the three enterprising young men set up a general merchandise store on Main Street in Jackson. They soon became known as one of the prominent merchants in the region. Their advertisements in the Weekly Ledger touted that they received goods from around the globe, facilitated by one of the firm residing in San Francisco to oversee the goods coming into that port. John, who was a vital contributor to the business, was also the second President of the Congregation B'nai Israel in Jackson and active in other community organizations. It is probable that his goal was to set up a business in the British Columbia gold fields; however, it is probable that he never had a chance at even getting a slight foothold there as he was up against the HBC, a giant in the region. Until the arrival of thousands of miners to places like Victoria, British Columbia, most of the European inhabitants either worked for the HBC or were family members. Prior to the 1858 rush, Victoria was a settlement of about 500 persons. It quickly grew to over 20,000 as it became the place where immigrants were required to obtain mining permits and pay a mining tax. Being the only supply source in the region, the HBC stood to many money hand over fist supplying the newcomers. Although in later years, many merchants set up business in Victoria and other mining boom towns in British Columbia, in 1858 comparatively small firms such as the Levinsky brothers didn't stand a chance against the mighty HBC. By spring 1859, John returned to Amador County and subsequently moved to Woodbridge where he operated a store until 1872 when he moved to Merced. Here he built a brick building known as Levinsky Hall which became home to Merced Lodge No. 205 of the International Order of Oddfellows in September 1872. John died in Stockton on August 17, 1875.
Other prominent Amadorians, many who became successful businessmen in the county, left for the Fraser River that summer of 1858, including Armstrong Askey, George M. Payne, Diovol B. Spagnoli, Enrico Ginocchio, and Zachary Kirkwood. Records indicate that they went there to mine rather than conduct business. All of them would eventually return to Amador County. Armstrong Askey was in partnership with Ellis Evans in the prosperous Louisiana House, later the National Hotel, but his sense of adventure must have gotten the better of him and he left for the Fraser River on June 4, 1858. Askey prior to settling in Amador, led a life of adventure from a young age. At just 19, he left home alone traveling from Pennsylvania to Indiana. After a short stay there, he moved to Louisiana where he built cotton gins with his cousin Ellis Evans. Ellis departed for California and Armstrong moved to Illinois in 1849 where he stayed with his brother for about six months. Then he to headed west. He arrived in California in the fall of 1850 and settled in Volcano. There he took up mining but soon learned that Ellis was in business in Jackson and Butte City with D.C. White, and also owned mining claims in Butte Basin. Armstrong moved to Butte City and worked his cousin's claims, pulling out about 16 ounces per day. Within a short time he had accumulated enough money to become a partner with Evans and White. His investment turned into a money maker but one can only wonder why he ventured north as his motivations are not known. It is probable that he left for the Fraser River due to the economic downturn that began in 1857. If he had hoped to make a fortune there, he was sorely disappointed. His foray to British Columbia did not prove to be any measure of financial success so he returned to Jackson within a few months. There he remained until 1871 when he was appointed Wharfinger in San Francisco. He later moved back to Jackson where he died at the National Hotel on March 10, 1894.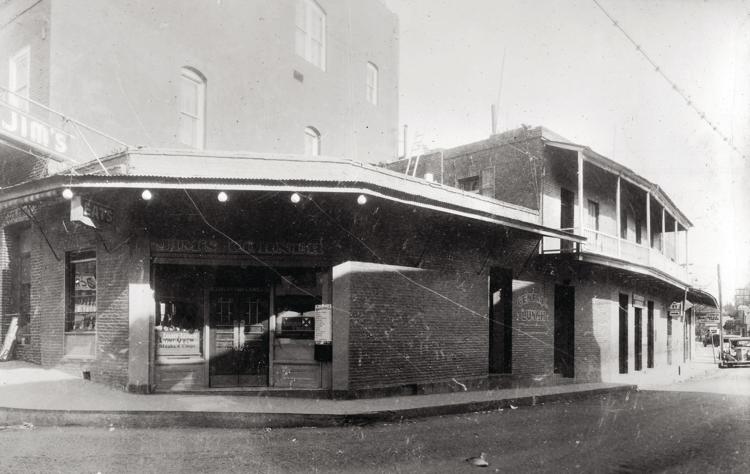 Enrico Ginocchio had the same Fraser River experience as did Armstrong Askey. His sense of adventure and the hope of striking it rich led him to leave for the north in April 1858. He was but twenty years old. It is said that youth is the blind spirit of adventure and awakening and this held true for Enrico. Like others, he ignored the critical reviews of the difficulty of getting to the mines and the scarcity of supplies and was not deterred. He was used to making his way through difficult situations. He was but 16 years old when he left Italy and sailed for California. Arriving in 1853, he took up mining at Bear Valley in Mariposa County. He was so young that the miners there only allowed him a one-half claim on which to work. His fortune there proved to be up and down over the next four years so he relocated to Coulterville to look for pay dirt. However, the following spring when the news of the Fraser River discovery hit California, he was one of the first to leave. In his words, his venture there "proved disastrous". After losing all that he had up north, he returned to California and mined on Mugson Creek where he found a very large nugget. That was but his one piece of luck there. It is then that he surmised that he could be more successful in the merchandising business. He took up his new venture in Mountesume, Tuolumne County for two years and then sold out and moved to Jackson. Here, he purchased an interest in the business of Erasmus Bruno and Carlos Curotto in Jackson. He soon bought out his partners and took over the store. In 1866, he sent to Italy for his brother Alphonse to join him in business and they formed the firm of Ginocchio Brothers. Enrico and Alphonse operated their store at the corner of Jackson and Water streets for many decades. The store occupied what his now the front section of the Wells Fargo Club. The Ginocchio's also operated a store at Butte City, the remains of which still stand alongside Hwy 49 at that place. Although Enrico did not strike it rich along the Fraser River, he did become successful in the merchandising business and his mining investments, which including the Good Hope Mining Co., the Alpi Development and Mining Co., the Red Hill Mining and Milling Co., the Peerless Gold Mine and Development Co., the Kennedy Mining Co., and an interest in the Mineral Point Quartz Mining Claim. Upon his death in July 903, he was praised as having a reputation for uprightness, business sagacity, and liberal dealings, which made his business known and respected in commercial circles throughout the state.
Diviol B. Spagnoli, another of Amador's prominent Italian immigrants, needs no introduction to well-read historians of the county. They know him as serving in many public offices, including as Deputy County Clerk, County Clerk, Auditor, and Recorder, Assistant District Attorney, and President of the Amador County Bar Association. Diviol left Amador County in April 1858 and traveled north on the same ship that carried Enrico Ginocchio. Like his fellow Amador immigrants to that region, he remained there only a few months with no success. Upon his return, he imparted that the best part of the journey were his exciting experiences navigating the dangerous Fraser River and traveling among the Indians.
Pioneer newspaperman, George M. Payne, was another Amadorian that followed the rush to the Fraser River gold region and like his fellow argonauts to the north, he was not afraid to take a risk. Over his professional career, George vacillated between mining and publishing. He was born in Virginia in 1834 but lived there but a few years before the family relocated to Alabama. It was there that he began his apprenticeship in the newspaper business at the age of 14. After fours years of bouncing around to several newspapers, he gave up that career and headed to California, arriving in San Francisco in March 1853. The newspaper business there offered meek pay. In his words, "desiring to make a fortune in a few weeks, I declined to sit and proceeded to the mines." That is when he headed for Amador County where he bounced around from one location to another experiencing the financial ups and downs of a miner's life. Then, in the spring of 1858 he followed the rush to British Columbia. His venture there was a complete failure. He found very little gold and was forced to take a job cleaning hides to earn his fare back to California. He'd had enough of mining. Upon his return, he abandoned any hope of getting rich from working dirt and settled in Lancha Plana where he established the Amador Dispatch in the summer of 1859. Payne later sold the Dispatch and then moved to northern California where he established several other newspapers.
Zachary Kirkwood was another Amador pioneer that was lured to British Columbia hoping to realize a fortune that had eluded him in the California mines. Kirkwood arrived in California in the fall of 1852 and mined at Placerville, Mokelumne Hill, Butte City, until he settled at his mountain home in 1858. In May of that year, he left for the Fraser River in company with Joe O'Neil and George Hayward. The three headed north on a rickety steamer, The Fleetwood, that carried 300 passengers. The ship had to port several times before reaching the coast of the Washington Territory to make repairs. Arriving in British Columbia, the men stopped at Victoria to obtain their permits, pay the mining tax, and outfit themselves with supplies. After a harrowing journey up the Fraser River, Kirkwood remained but a short time he returned to California. Could it be that Zachary was one of the few that made a small fortune there? It's possible. On June 20, a letter dated June 19 from "At Sea," was published in the Daily Alta California telling travelers north the best route to take. Zachary Kirkwood was one of the signers. It read – "…we, the undersigned passengers on board the steamship Republic, do, for their information, inform them by way of Victoria is the best, quickest and cheapest route to the mine. Take the steamer at Victoria for Fort Hope or Fort Yale, which are the mines. The Bellingham Trail is not yet finished." The letter was signed by eight men. A note at the end of the letter informed readers that several of the men, including Kirkwood, were mining at Hill's Bar. The Weekly Ledger reported on June 26 that "Old Zac" had returned from the Fraser River and his entry back into Amador created quite an excitement, adding that he "left a claim and partners on the Fraser, and that he designed starting back yesterday." If Zachary Kirkwood, Joe O'Neil, and George Hayward hit pay dirt in British Columbia, they were among the lucky few Amadorians that did during the Fraser Canyon Gold Rush.