It was always Charvy Kendig's dream to share the incredible flavors of her Cambodian heritage with other people…growing up watching her beloved grandmother Im Von create magical, mouth-watering dishes sparked the fire. Learning by observation and taste alone and infusing her cooking with passion and love, Chef Charvy has learned that good food not only heals the soul, but brings communities and cultures together. With every dish she presents at Wok and Roll Asian Kitchen in Pine Grove, and with her husband Colin's help, Chef Charvy strives to make a positive impact on Pine Grove, Amador County and further to carry out her late grandmother's legacy.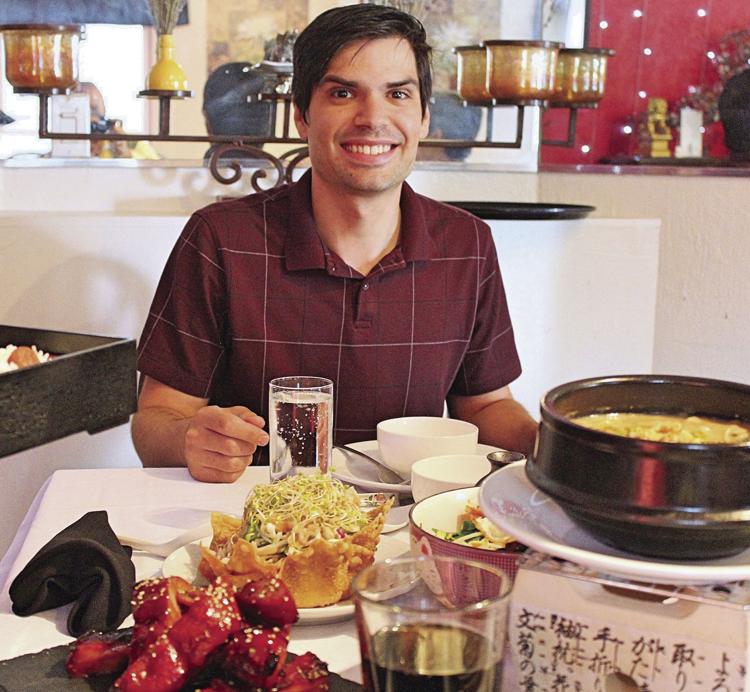 It's all in the details; though it might take a few extra minutes to be served up your Asian-fusion dish(es), know that Chef Charvy uses only the freshest ingredients, prepares your meal right after your order is placed and many of the sauces, condiments and ingredients are homemade. To  Charvy, she isn't just making food, she's making art. From every delicately placed garnish and sauce to the main course, every component of your dish has been artistically laid out…it's almost too pretty to eat. "You feed the eye before the stomach," Chef Charvy revealed. "I had the opportunity to travel to many different Asian countries and fell in love with all of the flavors, and the street food! That is the essence of the culture, the street food, and it's usually the little hole-in-the-wall places that are the best.
"The dishes we have at Wok and Roll Asian Kitchen bring the flavors of Cambodia, China, Thailand, Korea, Vietnam, Japan, all over Asia," Chef Charvy's husband Colin Kendig explained. "There are dishes for everyone from seafood and meat lovers to vegetarians and vegans alike on our menu, and Chef can adjust the dishes for those with allergies or diet preferences. Charvy wants everyone to be able to enjoy her creations, no matter what their dietary preferences are, and she cooks every meal separately, so for example you don't have to worry about your dish having seafood in it if you don't eat seafood. There's the Bao Tacos, Honey Spare Ribs, Spicy Garlic Tilapia, Hot Pot, Pho, Bibimbap, Drunken Eggplant, Clay Pot, Korean Spicy Soup, Wonton Salad, Sampler Appetizer with egg rolls, coconut shrimp, and fresh spring rolls, so many to choose from. And you can't forget the Dim Sum, made from scratch which Charvy serves on Sundays only. The Porridge is a very famous dish, and the Bao Tacos with braised pork belly that Chef slow-cooks for 8 hours and Wonton Salad are very popular. I love everything on the menu, it's almost impossible to pick a favorite!"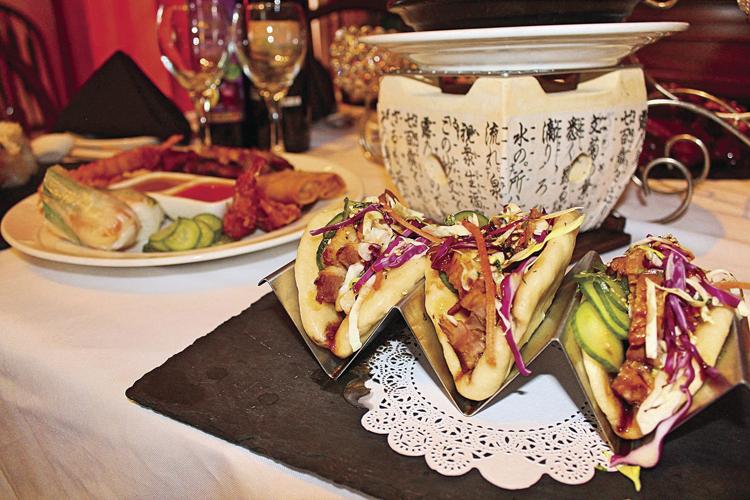 Where does Chef Charvy get the inspiration for this array of dishes encompassing the unique cuisines found all over Asia? Her grandmother's recipes, past culinary experience and, like any good chef…her cravings! A true artist, Charvy is inspired to create new dishes sporadically, following her cravings. "We try to have a special regularly, and to be honest, it's usually a dish that I am craving for myself," Charvy laughed. "So we may have an Indonesian or Indian-style curry as the special one week, and something completely different the next time. The Spicy Garlic Tilapia was originally just a special, but so many people insisted that we make it and now it's on the regular menu." 
"I had a dream, after my grandmother had passed, that she was finally going to tell me her secret to cooking amazing food, and she was about to tell me what it was when I woke up, it was just so frustrating," Charvy exclaimed. "I tried so hard to go back to sleep and finish the dream, but I just couldn't! So I got up, went about my day and realized what my grandmother's secret was…to cook with your heart. So that is what I do, I cook with my heart. She was my biological grandmother, but my adoptive mother…she was my mom, and the inspiration behind Wok and Roll."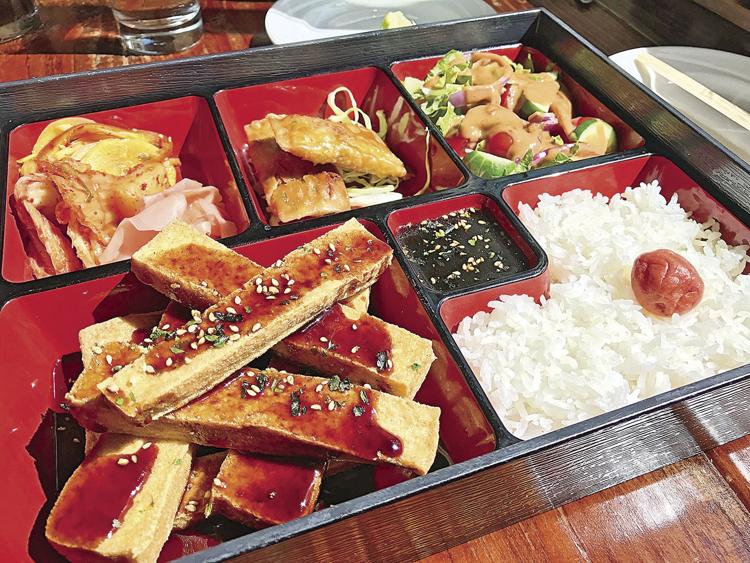 Two years ago, on October 17th, 2017, the opportunity arose for Charvy to open her own restaurant, and follow that childhood dream - Wok and Roll Asian Kitchen was born. "We have some regulars who will drive up here from Sutter Creek, every day that we are open, to eat…it is such an honor and compliment that they love the food so much to visit almost every day. We are so thankful to have made it two years, and hope to fill people's bellies and souls with delicious food for many more to come," Charvy and Colin smiled. "We appreciate you all so much and look forward to connecting people and our community through good food."
Wok and Roll Asian Kitchen is open from Wednesday through Saturday for lunch at 11 a.m. to 2 p.m. and again for dinner from 5 p.m. to 8 p.m., closing at 9 p.m. Sundays are Dim Sum days, which is served from 11 a.m. to 5 p.m. The Dim Sum Sunday menu, along with lunch menu and dinner menus can be found online at facebook.com/pg/WokandRollAsianKitchen/menu. Wok and Roll Asian Kitchen can be reached at 209-296-4800 and is located at 19885 CA-88, Pine Grove, CA 95665.