It has been a busy 2021 competition and training year for local International Trap (Bunker) shooter, Aeriel Skinner. She participated in bunker competitions in Redlands, California in February, Kerrville and Fort Worth, Texas in April, Todi, Italy at the Beretta Green Cup in May and just recently, September 11-19, at John Anthony Halter Shooting Sports Education Center in Hillsdale, Michigan for the USA Shooting National Bunker Championships. When she is not competing, she is training with her local coach, Rich Lynch, at bunker fields in Livermore, California and Phoenix, Arizona and working at Camanche Hills Hunting Preserve in Ione.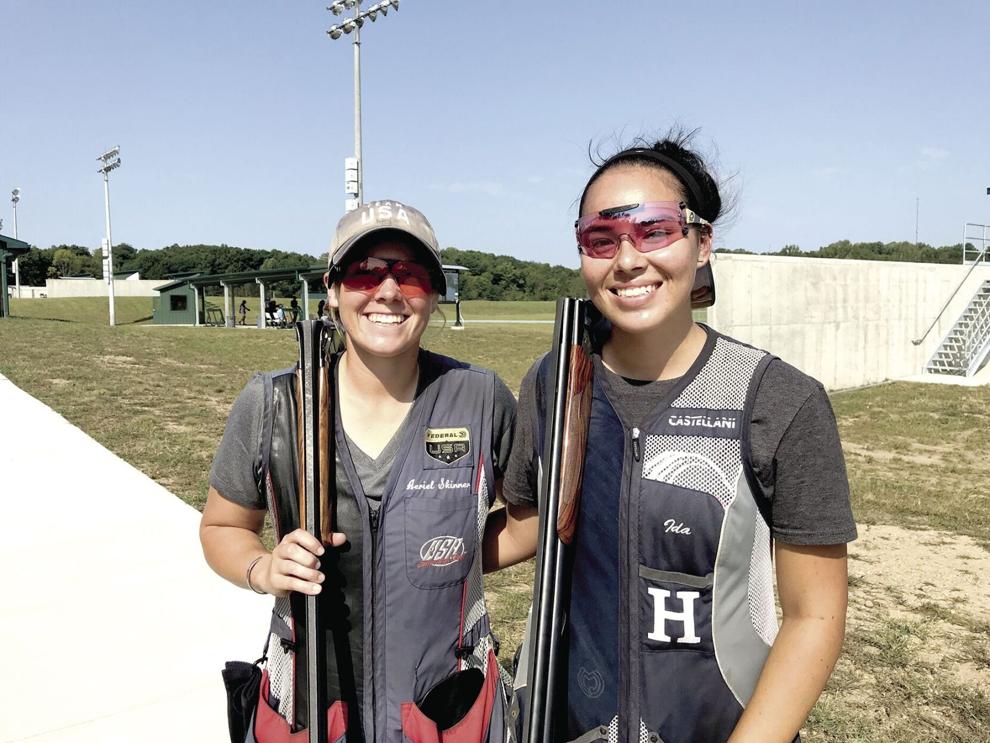 Skinner is a member of the USA Shooting Shotgun team and was one of 31 women competing in the Open Women's National Bunker Championship, a four day, 250 target event which would determine the 2021 Women's National Champion. Skinner had earned National Champion status with a gold medal win in 2018 and silver in 2019 missing out on first by only one target. 
After the first two days of competition of 125 targets at Hillsdale, Skinner was leading the women with a score of 115 followed closely by Army Marksmanship Unit's Rachel Tozier with a 113. Junior Shooter, Bethany High had 112, Emily London 109, 2021 Olympian Madeline Bernau 109 and Junior Ryann Phillips 108 rounded out the top six. Those six were to remain at the top of the 31 women competitors after the 4th day and another 125 targets but they were arranged in different order. Tozier broke an outstanding score of 119 to take the lead away from Skinner, finishing with a total score of 232 out of 250. Skinner struggled on the third day but bounced back on the fourth to finish with 109 to add to her 115 for a total of 224 targets which placed her in a three-way tie for second with Junior shooters High and Phillips. Bernau's total targets were 221 and London finished with a 219.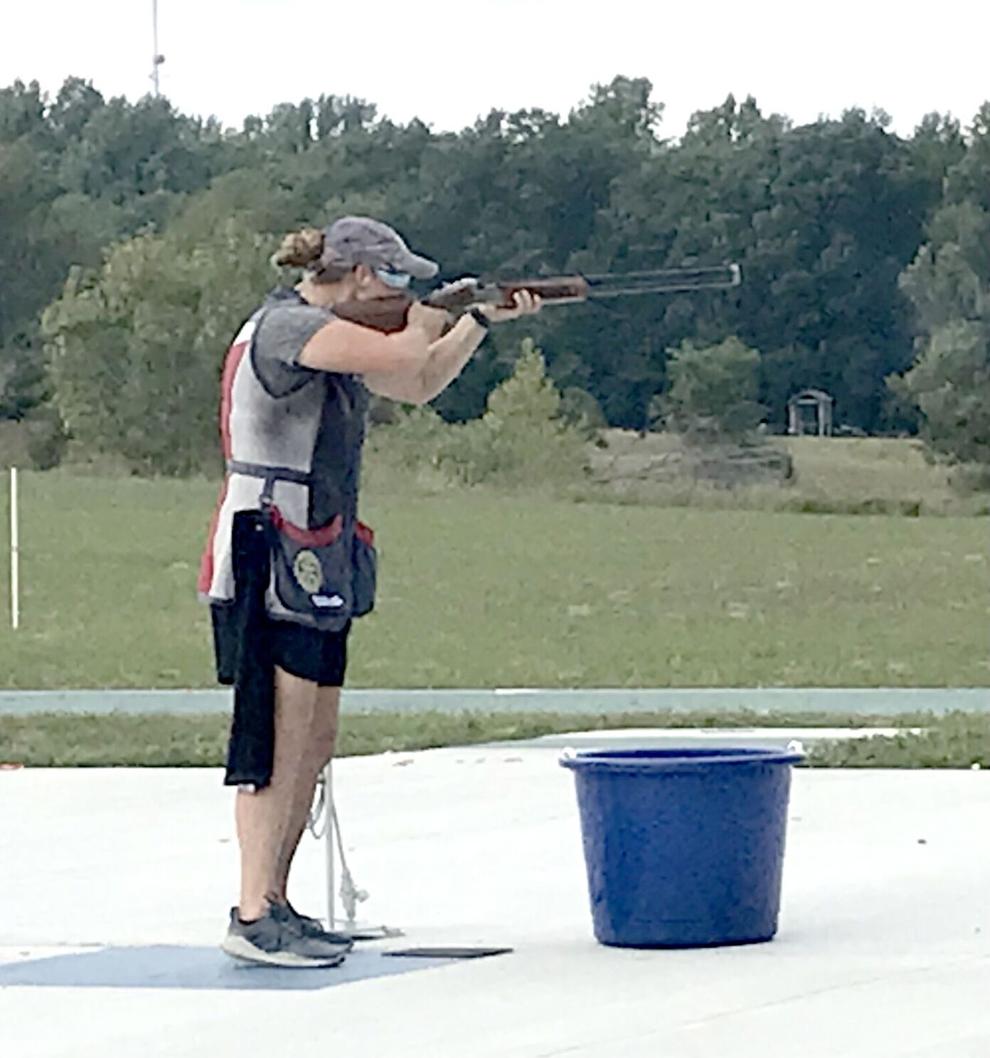 In the game of International Trap, the position of the athlete in the top six after the initial competition is important. The shoot-off for second place is a miss and out method with only one shot being allowed at the target. In front of a crowd of competitors, coaches and fans, each of the three stepped up to the line and shot at the same target presentation at each of the five positions until High finally missed a high-flying right target, no pun intended. Skinner and Phillips both hit it which put High in 4th position in the finals. Then it came down to Phillips and Skinner. After several more targets Skinner missed her target and Phillips broke it which placed Skinner in third position on the finals field.
In the Olympic or International Sport of trap shooting the top six athletes are placed in a 25 target finals round. In the initial competition they are allowed to use both barrels or two shots at the target to break it. In the finals round only one shot or single barrel is allowed. The athlete with the most number of misses after 25 targets is eliminated, then the remaining five shoot another five targets and one more is eliminated and so on until only two remain. The two remaining then shoot ten targets to determine the winner. Each athlete is assigned a bib number based on their placing in the initial competition. For the finals round it was Tozier with bib number one, Phillips number two, Skinner number three, High number four, Bernau number five and London number six. In case of a tie the lower bib number prevails. After 25 targets, High broke 17 targets which tied her with Tozier but because Tozier had bib number one and High number six, High was eliminated. Phillips broke 22, Skinner 18, Bernau 18 and London 23. Phillips, Skinner and London hit all of their next five targets with Tozier losing one and Bernau dropped two and was eliminated. The next round of five targets Tozier broke them all and Skinner dropped two with Phillips hitting them all and London dropping one. Tozier and Skinner then were tied with the same number of losses but because of the bib number rule Skinner finished 4th. After another five targets Tozier dropped two targets to place third with London and Phillips going onto another ten targets to finish second and first, respectively.
Another real test of Aeriel Skinner's clay target breaking abilities will come in January and February of next year when USA Shooting will host their selection matches to determine which women athletes will be attending the 2022 World Cup competitions. Until then Skinner will be working on her mental game and shooting mechanics plus attending the Junior World Cup in Lima, Peru as a chaperone for the junior women trap shooters. There might be a deer hunting trip in Colorado with her father and grandfather and an elk hunt in Montana sometime this winter also. Skinner will continue to work towards her goal of making the USA Shooting 2024 Summer Olympic team. You can follow Aeriel and her shooting on Instagram at: askinnerusa.