It's hard not to look up to Tyler McMahan. The 6-foot-5 inch, 275-pound Amador High School senior has always been one of the tallest kids in his class, even from an early age. But it's more than just an imposing physical stature that has drawn people to Tyler through the years.
"Tyler is a fantastic young man," Amador football coach Matt Kantack said. "He has a very likable personality (and) is everyone's friend on campus and on the team."
This Saturday, January 15, McMahan will be part of a select group of high school senior football players from across Northern California participating in the sixth annual Bay Area Cali Classic, an all-star showcase game taking place at Burrell Field in San Leandro. Each student-athlete participating in the game was nominated by a coach or athletic trainer for their athletic ability and character, and is regarded as qualified enough to play football at the college level.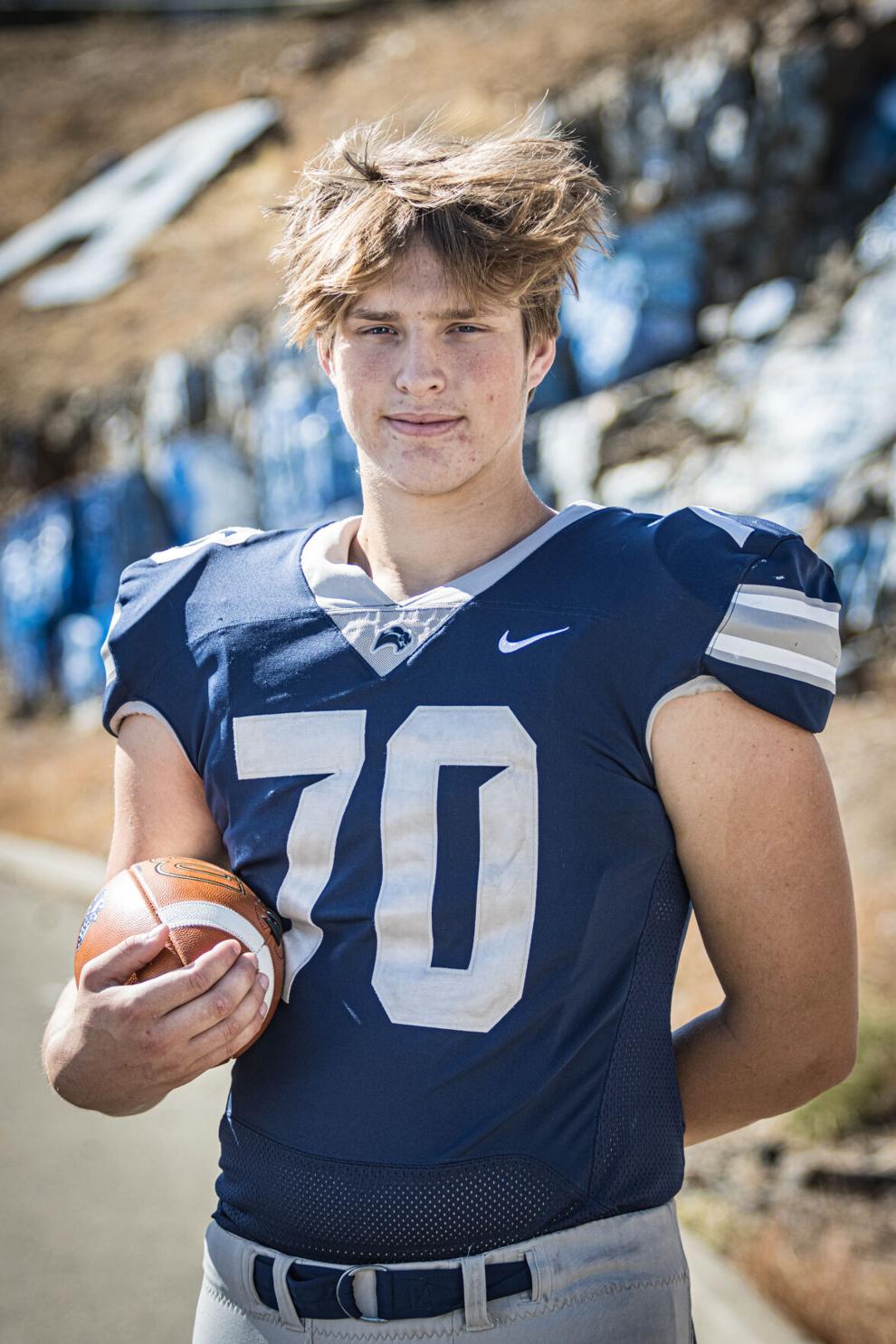 The lone representative from the Mother Lode League, McMahan will suit up for the Valley team in a matchup against a team of all-stars from the Bay Area.
This past fall, McMahan was a consistent bright spot for the young and rebuilding Amador varsity football team as a two-way starter on the line, earning first team all-MLL defensive lineman honors.
"I appreciated his hard work and dedication to his teammates even when times were hard," Kantack said.
Next fall, McMahan plans on continuing his football career at Modesto Junior College.
As the oldest of five siblings and consistently one of the tallest kids in his classes, the bar has always been set high for Tyler McMahan … but never too high.
"Even in third grade, Tyler was a big boy," said Michelle Boitano, Tyler's third grade teacher at San Andreas Elementary School. "He was a strong, tall, athletic blondie, who greeted you with a great big, beautiful smile and an even bigger hug.
"Often times when you're taller than other kids, people tend to expect more of you, even though you're only 8 or 9 (years old). He was also the big brother, so expectations were always high for him. Tyler, however, always rose to the occasion. He was an excellent student and always gave his very best with every task."
A strong work ethic and joy are two things Tyler McMahan has tried to bring to everyday of his life.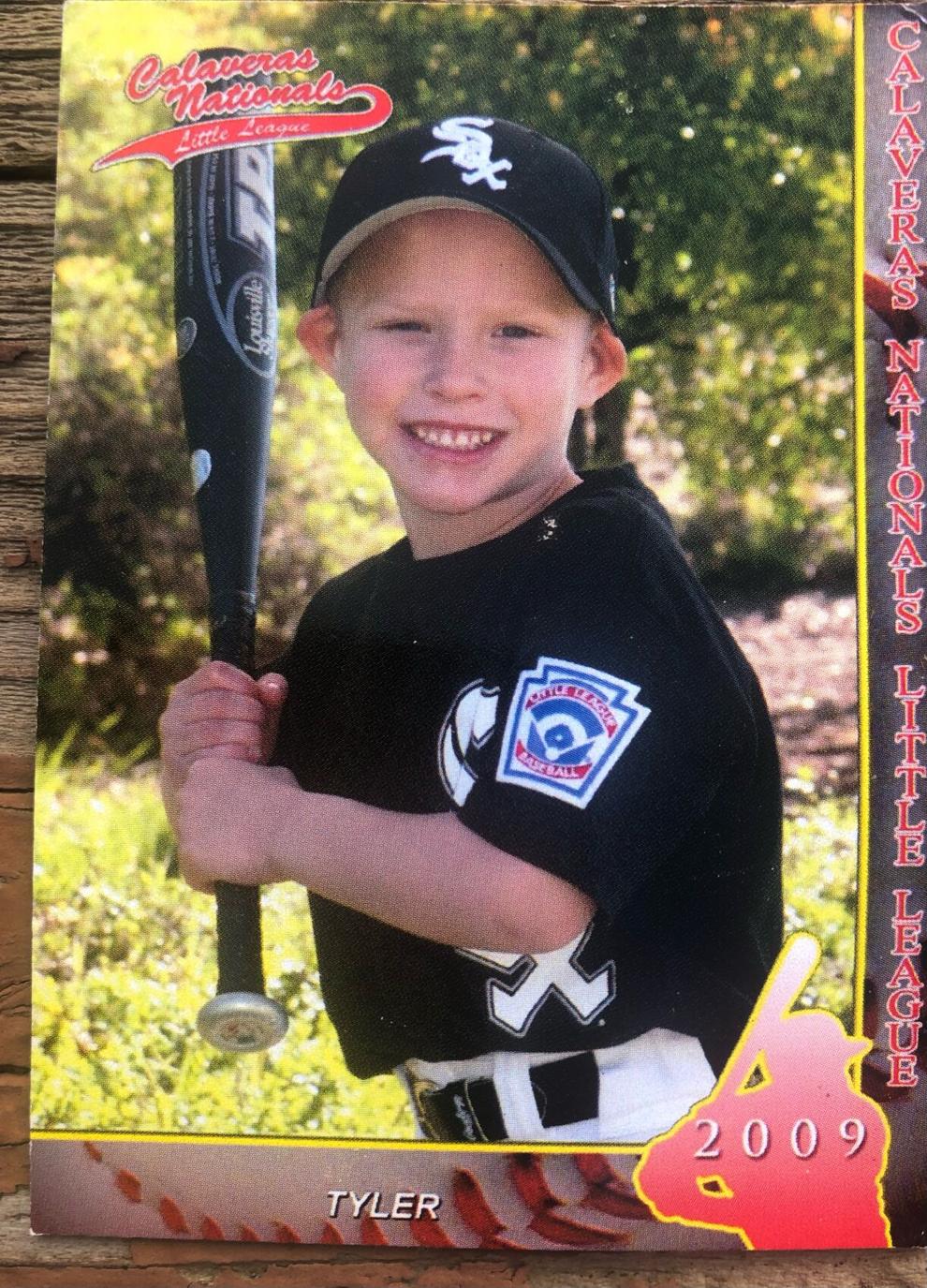 "Tyler's enthusiasm for life and learning new things was apparent at a very early age," said Jackie Machado, Tyler's grandmother who he has lived with since he was 6 years old. "He was constantly talking about all the new things he had learned at school or read about in books."
He brought that same enthusiasm into sports, where he stood out from the beginning of his tee-ball days. Even when he was younger, his work ethic and desire to improve were evident.
"We lived on 5 acres in Sheep Ranch and Tyler made strength training areas around the yard," Jackie Machado said. "His goal was bulking up his muscles (and) if he thought mowing the lawn would do that, he would have mowed down the property."
Now in his final semester of high school, all the hard work is paying off.
"Watching how Tyler is excelling in football is so exciting," Boitano said. "I can't wait to see what the future holds for him."
Tyler will take the first step of that football future at the Bay Area Classic this Saturday, January 15. Kickoff is scheduled for 4:30 p.m. at Burrell Field and Sports Complex in San Leandro. Gates open at 3:30 p.m. Advance tickets cost $10 per person (kids 10 and under are free) and can be purchased online at gunnersportz.com.