It's been more than 18 months since Philip Haney, a Department of Homeland Security (DHS) whistleblower, was found dead in a park and ride open area adjacent to Highway 16 near Highway 124 (outside the cities of Plymouth and Ione), less than 3 miles from where he was living.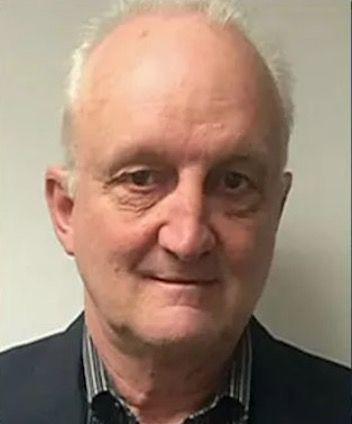 Haney's death on Friday, February 21, 2020, attracted national media attention from media outlets such as Fox News and conservative figures, such as radio talk show host Glenn Beck putting out statements on the case, and questioning Haney's death.
The Amador County Sheriff's Office (ACSO) has been the lead investigation agency in Haney's death. They called in the Federal Bureau of Investigation (FBI) to assist in analyzing documents, phone records and numerous items gathered at the scene and from Haney's RV located in Plymouth.
Now, 18 months later, the investigation and release of findings continues to remain a mystery as the ACSO awaits findings from the FBI, while the FBI points to the lead agency … the ACSO.
"We are waiting on the FBI," said Gary Redman, Amador County Sheriff. "When everything has been processed, examined and analyzed, we will release the investigation findings to the public."
The Ledger Dispatch asked the FBI where they were at in their investigation, if it was typical for an investigation to take this amount of time, and if there was an expected timeline to the release of investigation findings among other questions.
The response from the FBI: "We refer you to the Amador County Sheriff's Office for any comment on the investigation. We have no comment to offer."
Haney, who had worked for the DHS for about 15 years, was the author of "See Something, Say Nothing: A Homeland Security Officer Exposes the Government's Submission to Jihad." In November of 2019, Haney had contacted the Washington Examiner about plans to publish a sequel to the book. Several sources confirm that Haney's next book was going to go into the "deep swamp" and "name names." Sources believe that a manuscript of the book was likely in Haney's RV, as well as on a thumb drive, carried by Haney at all times.
With several Freedom of Information Act requests regarding the Haney case filed, as well as a California Public Records Act request, to date no information has been released.
More than 18 months since his death, friends and family grieve the loss of Philip Haney. The media that was so intent on reporting on Haney's death have disappeared. A stalled case, no answers from officials and what appears to be an investigation that not only may never be processed, but its findings never released.