The past two years have been heart-wrenching and infuriating for the loved ones of Victoria Amairani Marquina, the Sutter Creek teenager whose whereabouts remain a mystery since she went missing in October of 2019, just days before her 17th birthday.
"It's like you're a zombie, like you're dead but still alive and going through every day," said Victoria's mother Blanca Valencia. "It's a bad, horrible pain that you can't even comprehend and it never goes away."
Valencia describes her daughter as a studious, intelligent, beautiful girl with a bright future ahead of her.
"She was my light," Valencia said. "She was a very enterprising girl who liked to study and had many goals."
Victoria attended elementary school in Jackson and junior high in Ione. She spent two years at Amador High School and graduated early, when she was just 16 years old.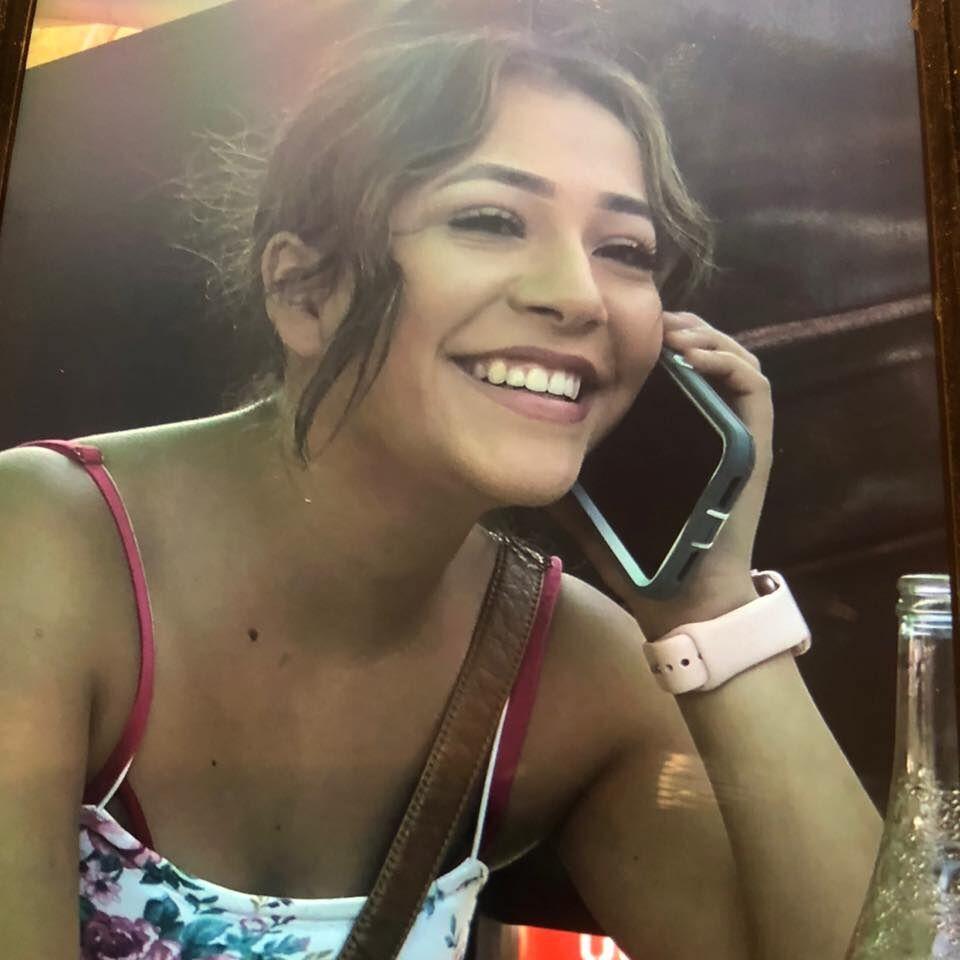 "She was two weeks into college when she disappeared," Valencia said. "I talked to her in the afternoon two days before. She was seen on October 8 and then she was gone."
Victoria was confirmed to have attended her college class in Sacramento on October 8, 2019 before being reported missing. The last cell phone tower ping from her cell phone was tracked the next day, on October 9, 2019, in San Joaquin County. Victoria's 2000 black Honda Accord Coupe was found abandoned in Escalon on October 13, 2019.
It is believed that she was with 22-year-old Joshua Martinez of Livingston, whose car was later found abandoned near the California-Mexico border.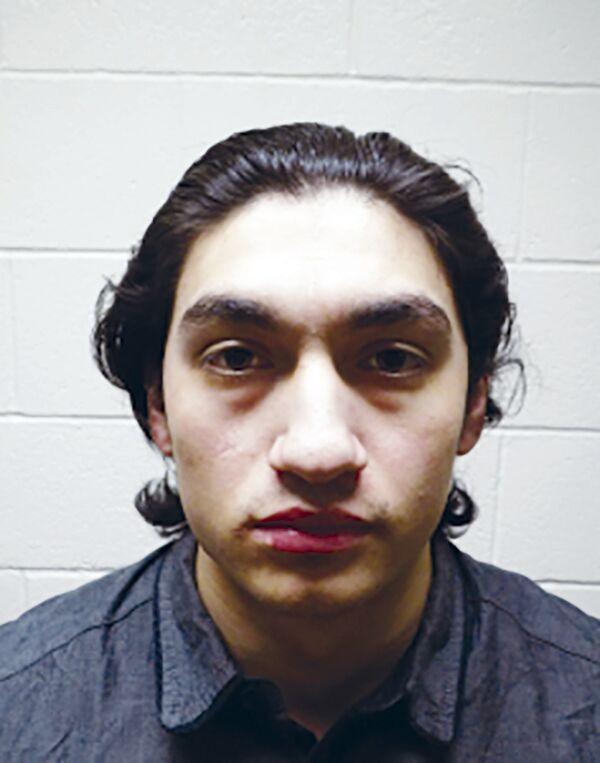 An eyewitness was questioned after providing a report of seeing a Hispanic couple fitting Victoria and Martinez's description in Martinez's vehicle prior to her disappearance. Martinez told law enforcement that he dropped Marquina off in Sutter Creek on the morning of October 6, 2019 and never saw her again.
The Amador County Sheriff's Office reported that Martinez fled to Mexico soon after Victoria went missing and evidence was found that pointed to Victoria being deceased by his hand. Martinez, who has a previous record for statutory rape, was located in Mexico and extradited back to the United States, where he was arrested in Los Angeles on June 12, 2020 and transported to Amador County. Martinez was booked in Amador County Jail and held in custody on several charges related to sex with a minor. Martinez was slated to be released on Friday, December 18, when ACSO served him with a Ramey Warrant for one count of felony murder relating to the disappearance of Marquina in hopes that Martinez would provide information that would lead to the recovery of Victoria. Martinez, however, invoked the Fifth Amendment and remained silent, not providing any information to investigators.
The Ramey Warrant only allowed ACSO to hold Martinez in custody for an additional 72 hours. Amador County Sheriff Gary Redman, serving as Undersheriff at the time, said that ACSO was hoping to find some physical evidence during that time that would connect Martinez to Marquina's disappearance, but that evidence never surfaced and when the warrant ran out on December 21, 2020, Martinez walked free.
"We have no victim at this point so the District Attorney's office can't proceed with the case when we've got no victim," Redman said in December 2020. "It's very unfortunate; we're extremely frustrated and heartbroken that we've come to this point in the case.
"We are certain Victoria Marquina was killed by Martinez and we believe he had help. We are doing everything in our power to bring justice to her and closure for her family."
Despite being suspected of murder, as of today, Joshua Martinez remains free and without further charges.
"It's terrible they had to let him go because he didn't talk and there is no body," Valencia said. "My daughter was last seen with him and when she went missing, he ran to Mexico. He (Martinez) doesn't have any answers for us, he doesn't have feelings, no sentiments, no heart. Only God can forgive him and I hope that one day someone tells him something that bothers his conscience enough to say where he left my daughter."
Redman, who took over as Sheriff for retired Martin Ryan earlier this year, said earlier this month that the case is now in the hands of the San Joaquin County Sheriff's Office.
"During this investigation we determined (Victoria) was most likely killed in San Joaquin County, not ours," Redman said. "We continued to pour resources and hundreds of man hours into trying to locate her but after the arrest, we have turned everything over to San Joaquin jurisdictionally. Both our offices have determined there never was a crime in Amador (County). We both stay committed to finding her and follow up on leads, but ultimately this is no longer our case."
Meanwhile, Valencia and family are determined to never give up on their quest to find Victoria. Through donations and various fundraisers, they have been able to raise $20,000 to offer as a reward for information related to her disappearance and have put up billboards throughout the state with Victoria's face.
"Somebody knows something … please, she's my baby, my only daughter. Her older brother, who is going to be 21 years old, and her little brother, who is just 7, miss her so much. I miss her so much every day. If God gives me permission, I want to continue, if only so that another mother does not have this happen to her, what happened to me. It is an excruciating, anguished feeling not knowing one of your children is gone … it is a pain that cannot be explained.
"All we can do is keep looking for answers. My heart needs answers. We need to know where Victoria is. It does not matter how long it takes."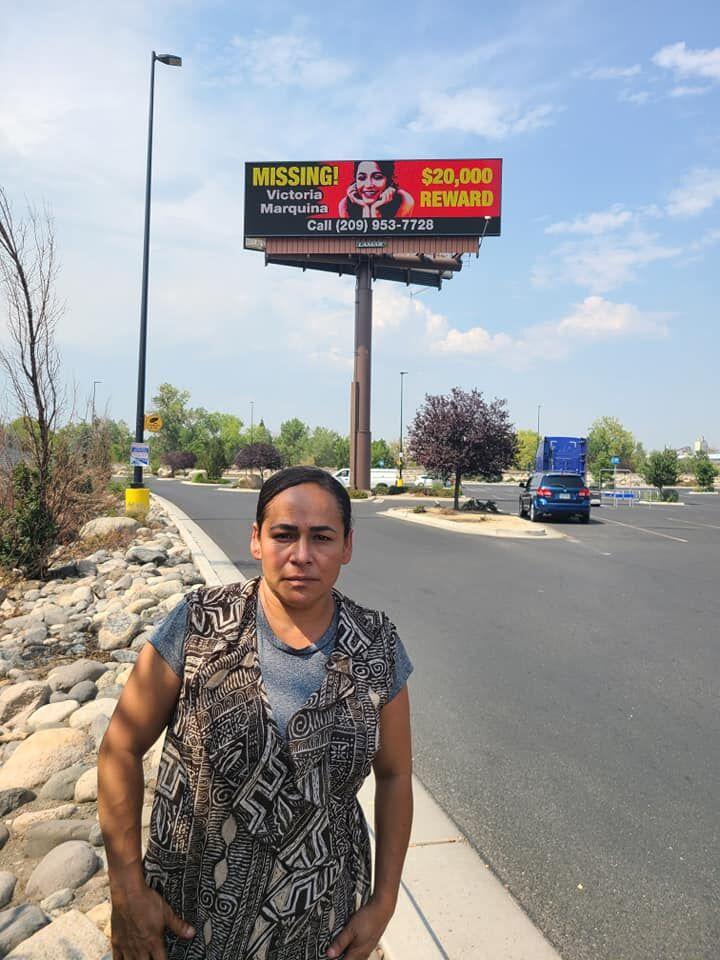 Valencia extended her deepest gratitude to the investigating authorities, news outlets, GoFundMe donors, Facebook followers and others who continue to remain active and asking questions in the search for Victoria.
"Thank you to everyone who is looking and has been helping for the last two years … I don't know all of them, but they care and are just trying to help and looking for my daughter," Valencia said. "Thank you to the Amador County Sheriff's Office and San Joaquin County Sheriff, and all of the detectives investigating. Thank you to Mr. Jack (Mitchell) and everyone at the newspaper for always supporting us and getting out all of our information about fundraisers and for talking about Victoria. We have so many questions and it is so hard, but I thank everyone for helping with all of my heart.
"I never imagined that my daughter had so much love for her. There are all those people that I do not know personally, but through the fundraiser or newspaper, nevertheless a donation has always arrived. They have not let the case of my daughter die and have done everything possible to help. Without them, I would not be here where I am standing."
While Valencia has no shortage of gratitude for all those who have been supportive over the past two years, unfortunately there are some people out there who have tried to take advantage of her situation, making false statements to try and claim the reward money.
"We received a call from someone who said they had information, but wanted money in exchange for the information, but they were people who just wanted to make a profit," Valencia said. "They wanted me to personally go and take the reward money to a place in Mexico, but it was a trap. They had no information, just wanted money."
Funds raised on the Justice For Victoria GoFundMe page and any other monetary donations will be added to the existing $20,000 reward for information leading to the discovery of Victoria Marquina. Updates from the family and information on any upcoming fundraisers, including links to make a donation, can be found on Facebook @JusticeForVictoriaMarquina. All donations are greatly appreciated.
Victoria Amairani Marquina is a 19-year-old Hispanic female from Sutter Creek, CA, with brown hair and brown eyes. She is approximately 5-foot-1 inch tall and weighs 110 pounds. She was last seen wearing an orange sweater and distressed blue jeans.
Anyone with information regarding the whereabouts of Victoria Marquina or any other part of this case is encouraged to contact the Amador County Sheriff's Office at (209) 223-6500, referencing case #19101630, or leave an anonymous tip by calling the Amador County Secret Witness Hotline at (209) 223-4900; or contact San Joaquin County District Attorney's Office Investigator Eduardo Rodriguez at (209) 953-7728 or by email at eduardo.rodriguez@sjcde.org.