Steve Anderson is on a mission; with his dachshund mascot Holly in tow, he helps to ensure that arguable the one of the most important parts of a residence or establishment is running smoothly, the septic system.
After 15 years working in wastewater, Anderson struck out on his own and established Septico, a Pioneer-based septic tank service company serving Amador, Calaveras and San Joaquin Counties. "I worked with A1 Exterminators in Lodi, and have worked all over Amador for about 30 years now," Steve said, noting the natural progression to septic work. "I always wanted to move and eventually retire up here, and it finally happened! The truck was built two years ago, and I have been septic pumping ever since."
As soon as his brand-new truck was built, he made the permanent move Upcountry. "I knew I wanted to do septic pumping in the mountains, which can be a harder place to find this service. I do septic pumping- locating the tank, and sewer camera inspection where you put a little camera through the lines. I run a jetter, and snake the smaller stuff."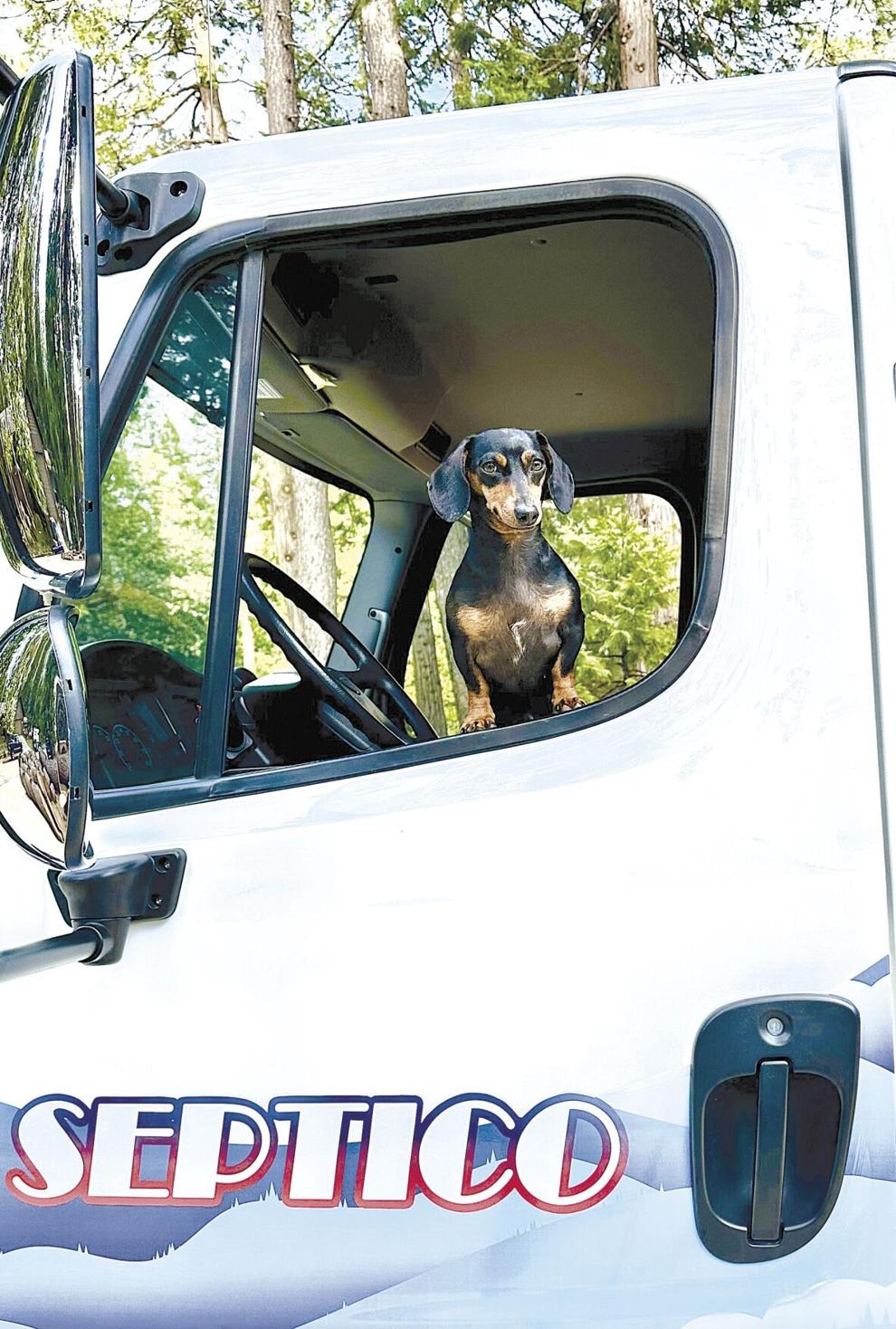 "What I do, I want to continue to be here to help those people who need it. If I can be there, I'm there. I also like to educate people on how to care for their septic systems; depending on the size of the tank and number of people in the family, it should be pumped out every 3-5 years. You don't want to mess up your lines…when you don't pump it out, it backs up and you end up calling the plumber. When they can't help because it needs to be all cleaned out, they call the septic pump guy, and that's me!"
Friendly customer service is always a priority. "I enjoy working with people, and being able to help them when they are frustrated or stressed because of an issue with their septic system," he added. "It's the personal service I am proud to provide. I'm for using local people, and promoting them. I try to jump and run for them, anyone who gets in a bind. If I can be there to help somebody, I'll respond fast and be there, nights, weekends, and I don't charge extra for after hours - that is why I'm here." Steve mentioned the 7-7-7 hours he is open: 7 days a week, from 7 a.m. to 7 p.m. "It's like hitting the jackpot," he joked. "I answer the phone all of the time and return calls as quick as I can. That's what I'm there for. Customer service is huge to me, as is taking care of the people. I love it up in the mountains; I recently added an additional number for rural/mountain cell coverage, so people can still reach me." 
You will always find little Holly, the Septico mascot and Steve's dachshund pup in the cab. "She goes everywhere with me, and people love seeing her," Anderson finished. "She's with me 12 hours a day, and I have everything in the truck…her bed, water, milk bones, everything. Holly is black with a little "s" on her chest. She's the mascot, people love taking photos of her and she just puts a smile on their face. And like the cartoon Underdog, I think a good slogan for Septico is…"Never fear, Septic dog is here!"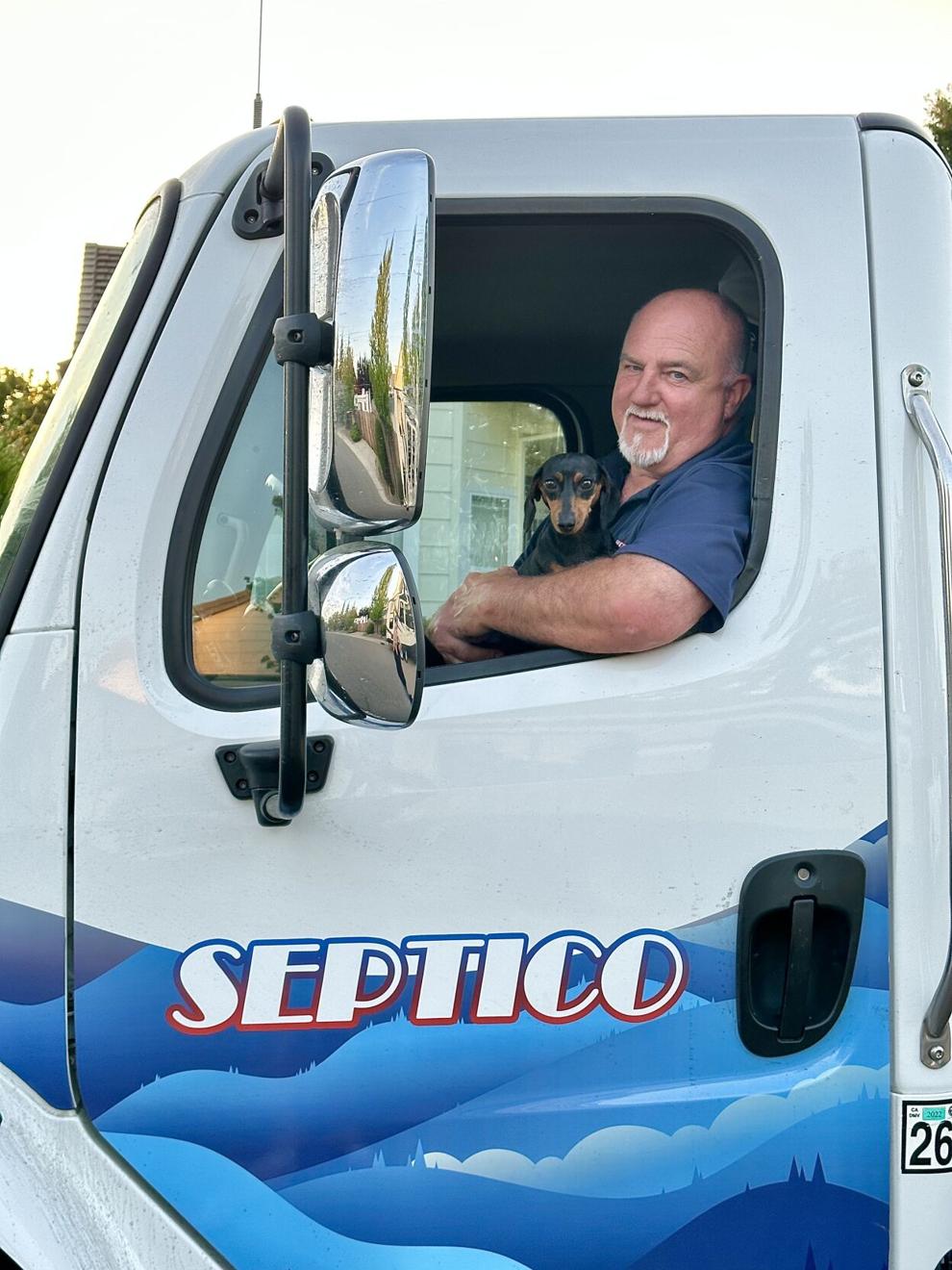 Septico is open seven days a week, from 7 a.m. to 7 p.m. - and may also be reached for after hours emergencies. For more information, visit their website at septicopro.com, Facebook @Septico or email info@septicopro.com. To reach the Septico office, call 209-295-PUMP (7867), their business cell phone at 209-660-0860, or owner Steve's cell at 209-327-8209.