On Saturday, April 30 the Lockwood Fire Protection District (LFPD) Auxiliary celebrated its 40th Anniversary. Actually, it was the 42nd Anniversary but the celebration had been postponed several times in the past 2 years because of Covid-19 concerns. CDC guidelines had finally relaxed as cases and hospitalizations decreased in Amador County.  
In 2018, photos were found in several scrape books stored at Station 151. Plans were begun for a celebration dinner to tell the story of Lockwood's beginnings in 1980. This would be combined with honoring Firefighters, Board Directors and Auxiliary volunteers who had helped in special ways to make LFPD successful thru the years. A committee was formed  to research the history of Lockwood and choose Honorees. It was not easy to find many of the Honorees as  some folks had died or moved. Three firefighters from 1981, including our 1st Fire Chief, Pete Bell, plus Steve Stone and Jan Moberly were happy to go down memory lane with us and accepted our invitation. Ellie Grandy, wife of one of the 1st Board Directors shared many memories of the gatherings of neighbors who were concerned with the fire dangers of living in this rural upcountry community. They explored how to begin a volunteer fire department. Katherine Evatt, Pete Bell's wife, filled in many of the details of those early days. The story of Lockwood began to take shape. Sylvia Schofield with the help of her husband, John, made a movie from all these memories and photos.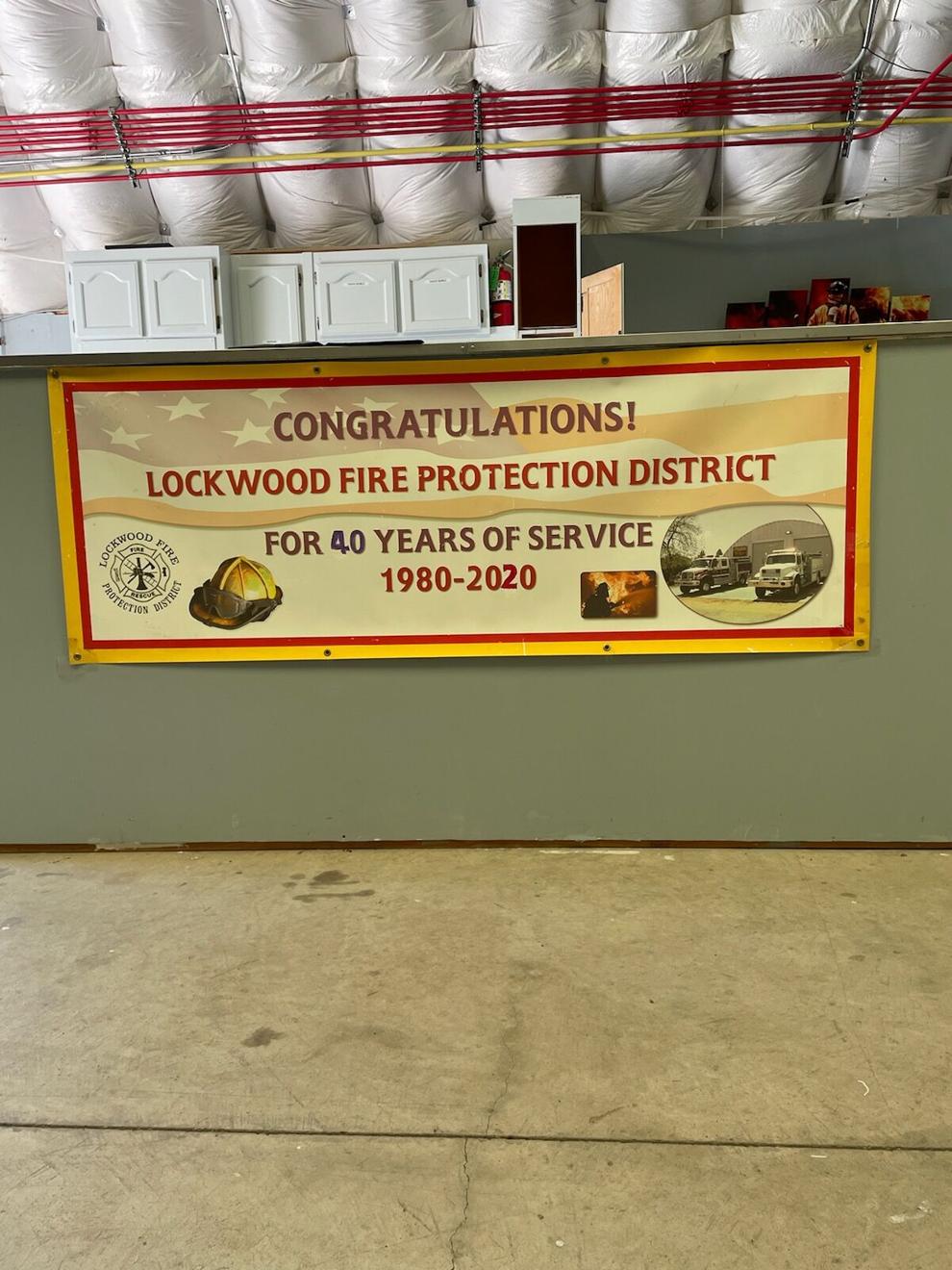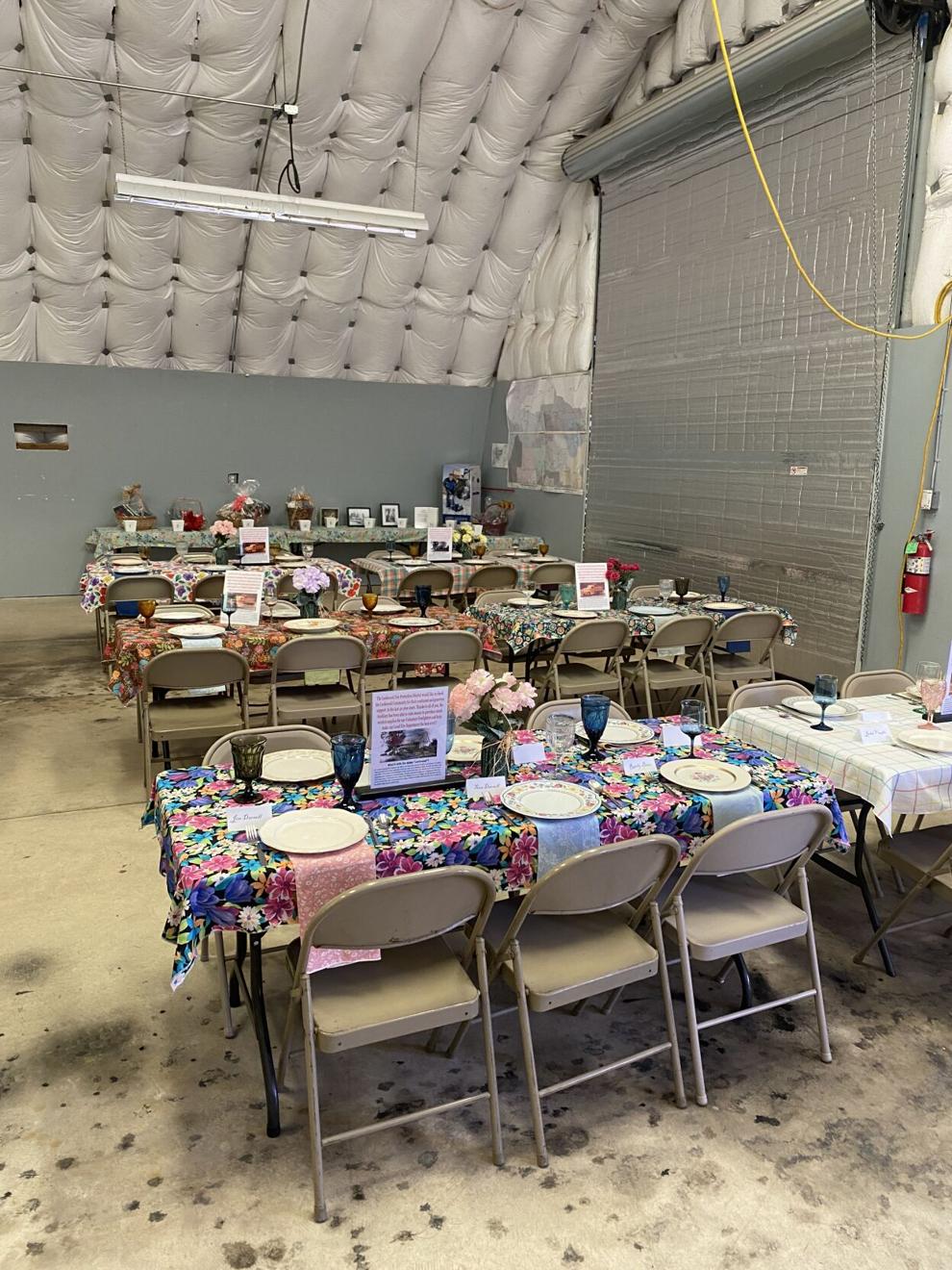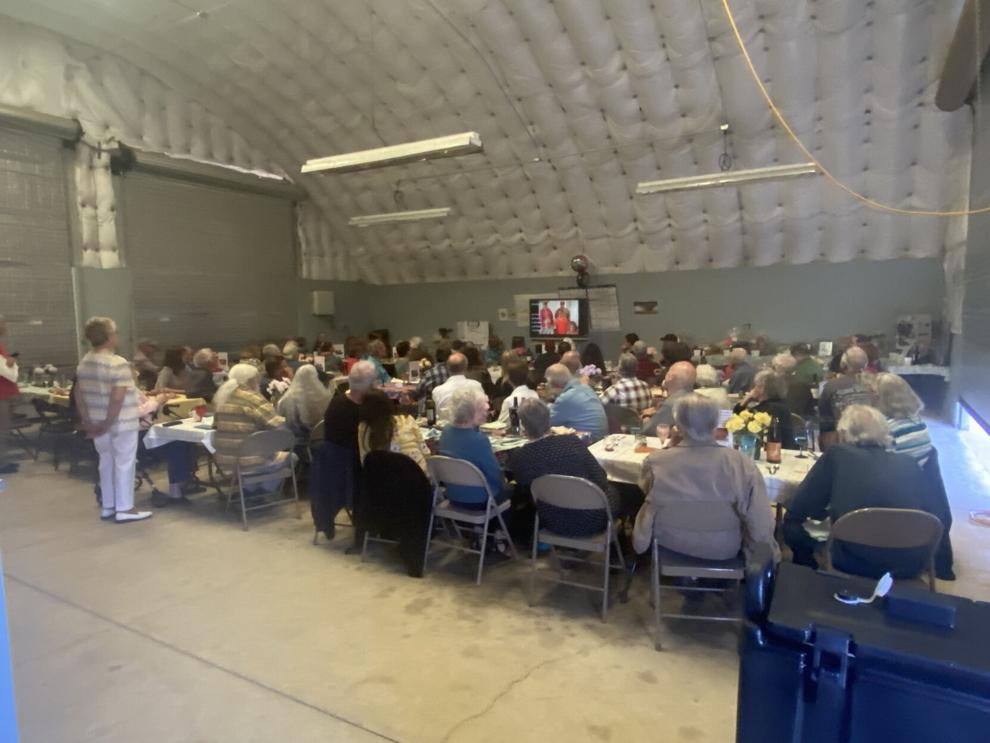 Andrea Macon offered to bring her collection of china plates, glasses, cups,  silverware and cloth napkins to use instead of the paper plates, foam cups, plastic  utensils and paper napkins that we usually used. She had collected over 200 place settings that she offers to nonprofit organizations to cut down on the plastic and paper that overflows our landfills. This is her unique contribution to help save our planet. Dyann Paradise, with her neighbor, made 23 beautiful table cloths to go with the spring flowers on each table. Our celebration was beginning to come together.
Lynn Gravesen, President of the Auxiliary, welcomed over 100 people to our special 40th Anniversary Celebration. She introduced Jan Hewitt, President of the Board, who shared with the community how their donations are being spent to help our volunteer firefighters. Lynn introduced the Auxiliary members who had prepared turkeys, dressing, potatoes, gravy, ham, salad and desserts while the community brought side dishes and cans of food for a donation to the food bank. Our feast was enjoyed by all.
Between dinner and dessert, theMovie of the Lockwood Story was especially enjoyed because memories were rekindled. Then the Honorees were introduced and their stories shared. It was a magical evening full of memories, stories and the joy of friends gathering together for the 1st time in 2 years.