Ione Couple Urgently Seeking Affordable Rental Home or Live-In Property Caretaker Position
With all of the changes happening in the world over the past two years, folks have been reconsidering their living arrangements: many are selling their homes and moving out of state, or making the move to the country from the city, the housing market is clearly experiencing a boom. Homes are listed on the market, already pending, and the rest are virtually off the market in days when over-asking offers come in and those escaping the city with cash in hand scoop them up. 
Locals are suffering, however, as the lack of affordable housing, apartments or homes available for rent in Amador is resulting in longtime residents facing high rates and impossible decisions. 
Rising insurance rates, increasing expenses for maintenance on older homes, and the simple fact that there are not many places to rent in our area and beyond are surely contributing to the lack of options, lifetime Amador County resident and Foothill Properties, Property Manager Cristen Balay speculated. "There are so many hardships if you want to rent in the current market," she said. "Owners and tenants are both suffering, and so many have felt so much loss because of COVID, losing their jobs, their homes, their family and friends. Owner's lives are different and the booming market is intriguing, businesses have gone under, and we're seeing people losing people all around, so it's understandable that they want to pick up, sell everything off and move closer to their family…and if their tenants can't afford to or don't want to buy the home they have been renting, they have to change their lives as well."
She also talked about the lack of communication between tenants and property managers, and tenants and the owners. "My phone has gone quiet, and that's a problem, there's something wrong there," she added. "I feel that tenants aren't reaching out to me if they have an issue because then I would reach out to the owners, and that might mean they want to sell, or their rent would be raised, so they're afraid to communicate. We need open, honest communication between the owners and property managers, and property managers and tenants, and even owners and tenants. You know there's something wrong when your tenants are afraid to contact you and every single rent payment is coming in without a hitch, not even being a day or two late." Cristen recommended that renters get on a lease, so at least they have time to sort out other alternative options, longer than 30 or 60 days. "To anyone who rents, I'd say, get your lease. So, they up your rent $50 or $100 a year, but at least you have that security until a set date and don't have to live month to month. That is the best option for you, and then you can request to renew your lease or change your direction, but at least you are kind of prepared, have a deadline and more options. Hopefully the market slows down to where everything isn't happening so fast, and we see more..not low income, but just reasonable income housing being built, rentals or apartments. Somewhere for working people to live and not spend all of their paycheck on rent. My tenants are good people, and unless we create some options and places for them to live, they won't have options but to leave." 
"I have had to deliver most unsettling news of notices to vacate in the last few years…and now, I have a couple with 4 cats in need of a new rental, as the home they are in now is going on the market next month, and they don't have any reasonably priced options. It's awful, it's devastating to see this lovely older couple who consider their four indoor/outdoor cats their family, who have to be out of the home they have lived in for years at cheap rent by the 30th of June. it's just the two of them and their cats, and they have nowhere to go."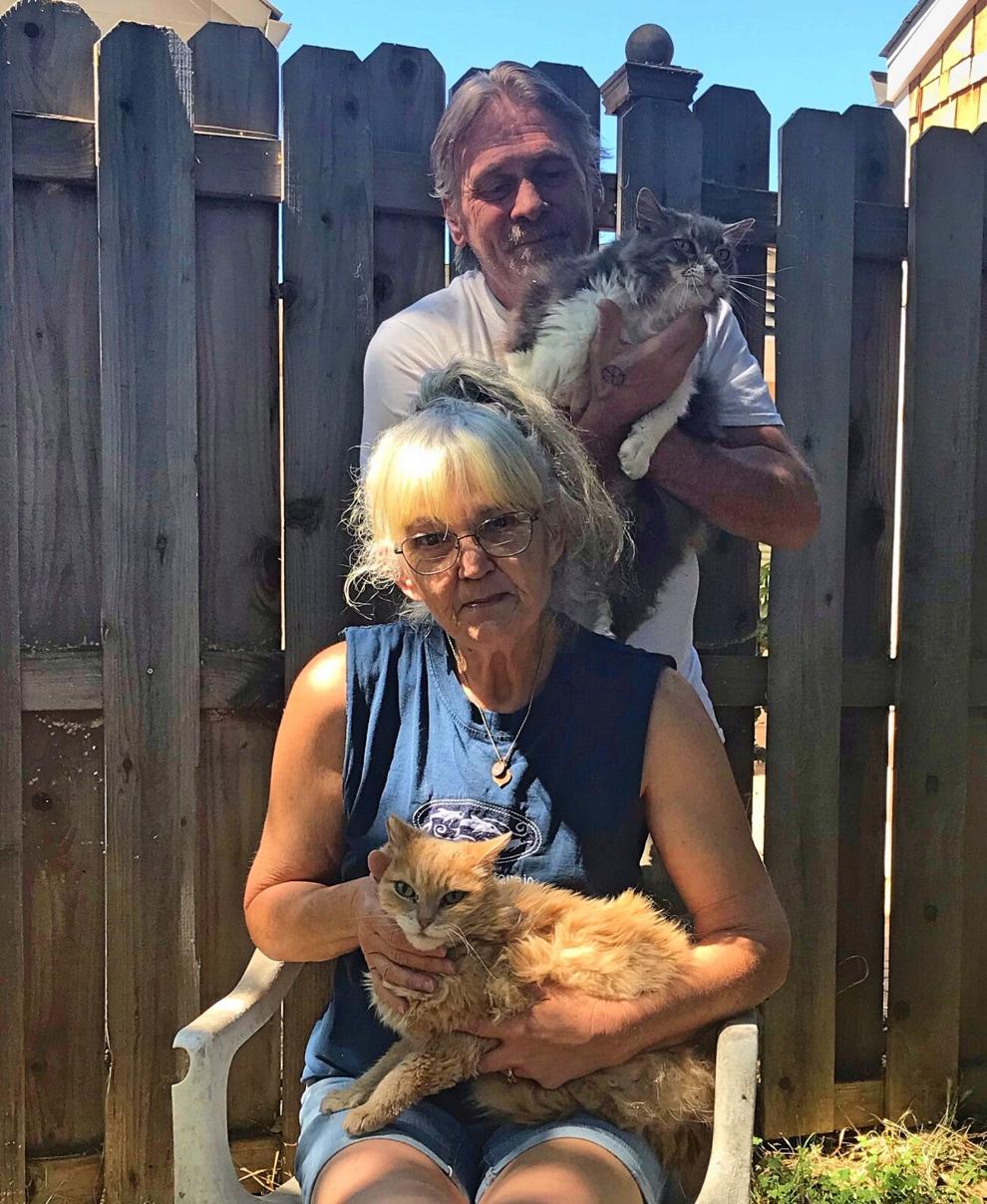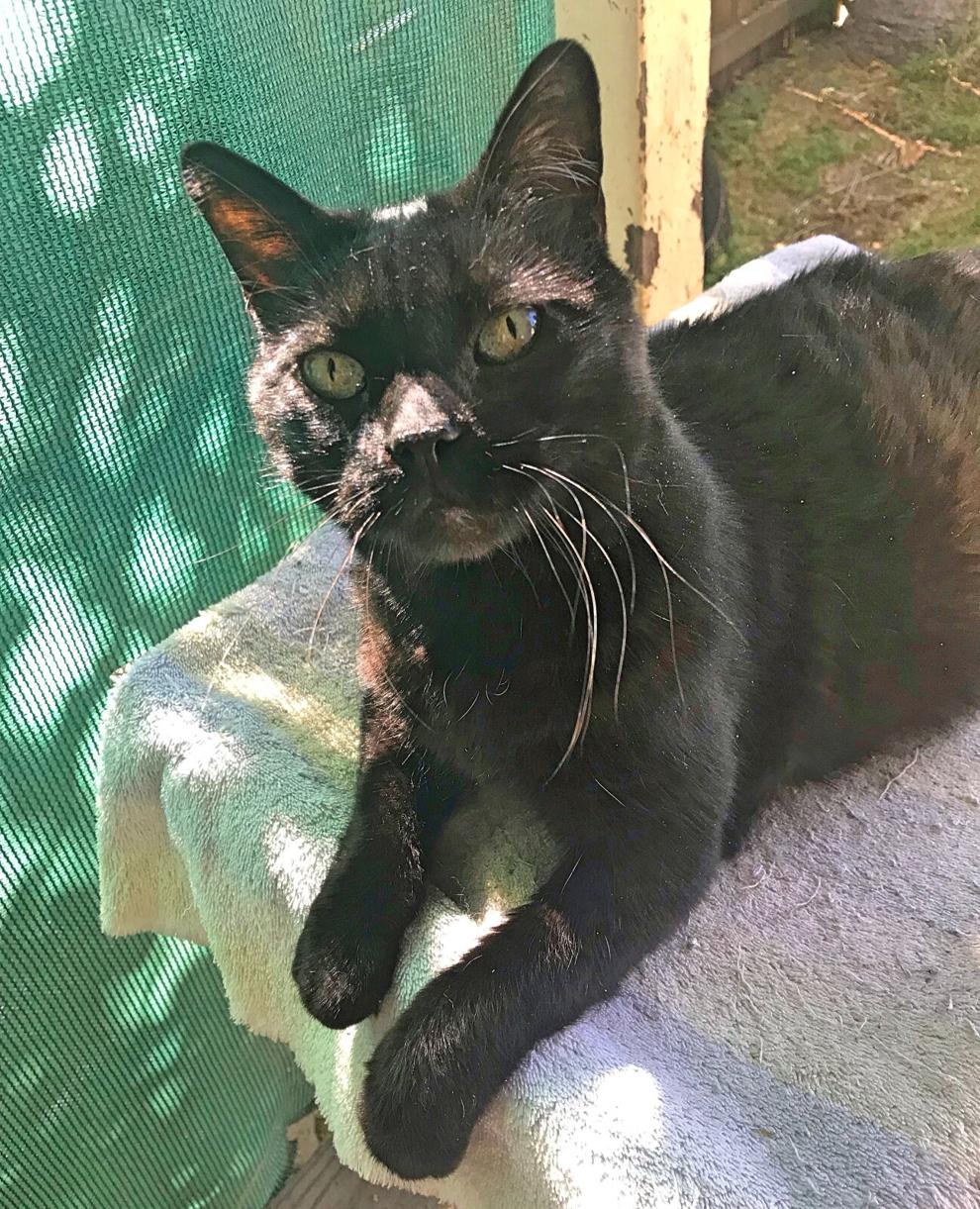 The Andersons, who have lived in Ione for several years, are doing their best to make it as prices are on the rise everywhere, from food to fuel. "These tenants pay $802.50 a month in downtown Ione for a 700-square-foot home," Cristen continued, "and they're just trying to make it like so many of us. I see both sides, as so many people are in need of cash, so owners are jumping to sell their rentals for more than the value of the home, but it is putting good tenants like them in the position to where, they don't know where they are going to live come the first of July. Of the very limited rental options in Amador County, they need a place that they can afford and is pet friendly, which is another challenge. Of course, they will not part with their cats; they've raised them from kittens, and love them dearly. Anyone who has animals will understand how they feel - as the husband said, how could you just leave your family behind? These are their babies. The wife works full-time at a local store, and the husband is on disability but is very handy. They don't have any money saved up to buy, or family to move in with around here, they work hard and just make it…and this is their home, they have roots here and don't want to leave. Amador is still a small community and I feel like there is still a place for these people here…we just need to find it." 
Cristen has been touched by this particular couple's predicament, and began a crusade on social media before reaching out to the Ledger Dispatch in a desperate attempt to find a solution for the Andersons. "I have been losing sleep over this, it's so upsetting to see this happening to such wonderful people. It follows you home, and I just want to do everything I can to help them. I feel lost, so have reached out on Facebook for some leads. If anyone has a vacation home or second home that needs a live-in or live on the property caretaker, or if they have a trailer on their property, anything like that. Mr. Anderson is a very handy man, and he could do some basic maintenance on the property and make sure it's cared for, keep the yard nice and maintained, and pay the rent that they could afford."
Balay knows that there are others in the same predicament beyond her tenants, but the hearts, kindness and generosity of Amador residents is huge, especially when it comes to a hard working, local older family in urgent need. She has faith in the community that has stepped up before, can help out the Andersons and make all of the difference in their time of need. "There has to be someone who has a spot for them, a space for this couple and their kitties, who could use a caretaker for their home or property, so I'm asking you to please spread the news and to contact me if you have any ideas or a location. It's to the point where they are on a waiting list for a storage unit, just so they can save at least some of their furniture and heirlooms, because they don't have a plan and this is such a tough situation. This is one of the worst case scenarios I have seen, and all I'm thinking about is this couple who are so kind and very good tenants who need the help of our community. I was born and raised here, and have seen the community rally so many times before, and I could not think of a more deserving couple. I'm pleading and praying that there is somebody out there who wants a caretaker and can help them find a solution." 
"If I could just find this family, two people and their indoor-outdoor cats a home…maybe they have a trailer, or a small second dwelling, and they can have bit of income renting to the Andersons and someone to keep on the basic maintenance of the home. Somewhere small, they don't need much, with cheap rent so they can have a roof over their head. They're so desperate, Mr. Anderson even wrote a letter…it breaks your heart to see. They're good people, good local people, and they just need a break."
If you or anyone you know has a pet-friendly small second dwelling, trailer, cottage, cabin, vacation or second home, or an affordable rental home which the Andersons and their cats can rent and maintain for you as live-in caretakers, please don't hesitate to contact Cristen Balay, Property Manager at Foothill Properties, at (209) 296-3400. Please share this story and ask around…work your magic, Amador, and help this family in critical need find a place to live.