During the first week of the Caldor Fire, Amador County Office of Education (ACOE) students from both Michaelynn Angie-Lucas' High School Moderate to Severe Special Education Class and Bonnie Gale's Adult Transition Class traveled from the Triglia Building on the Argonaut High School campus visited the nearby Jackson Fire Department on Argonaut Drive.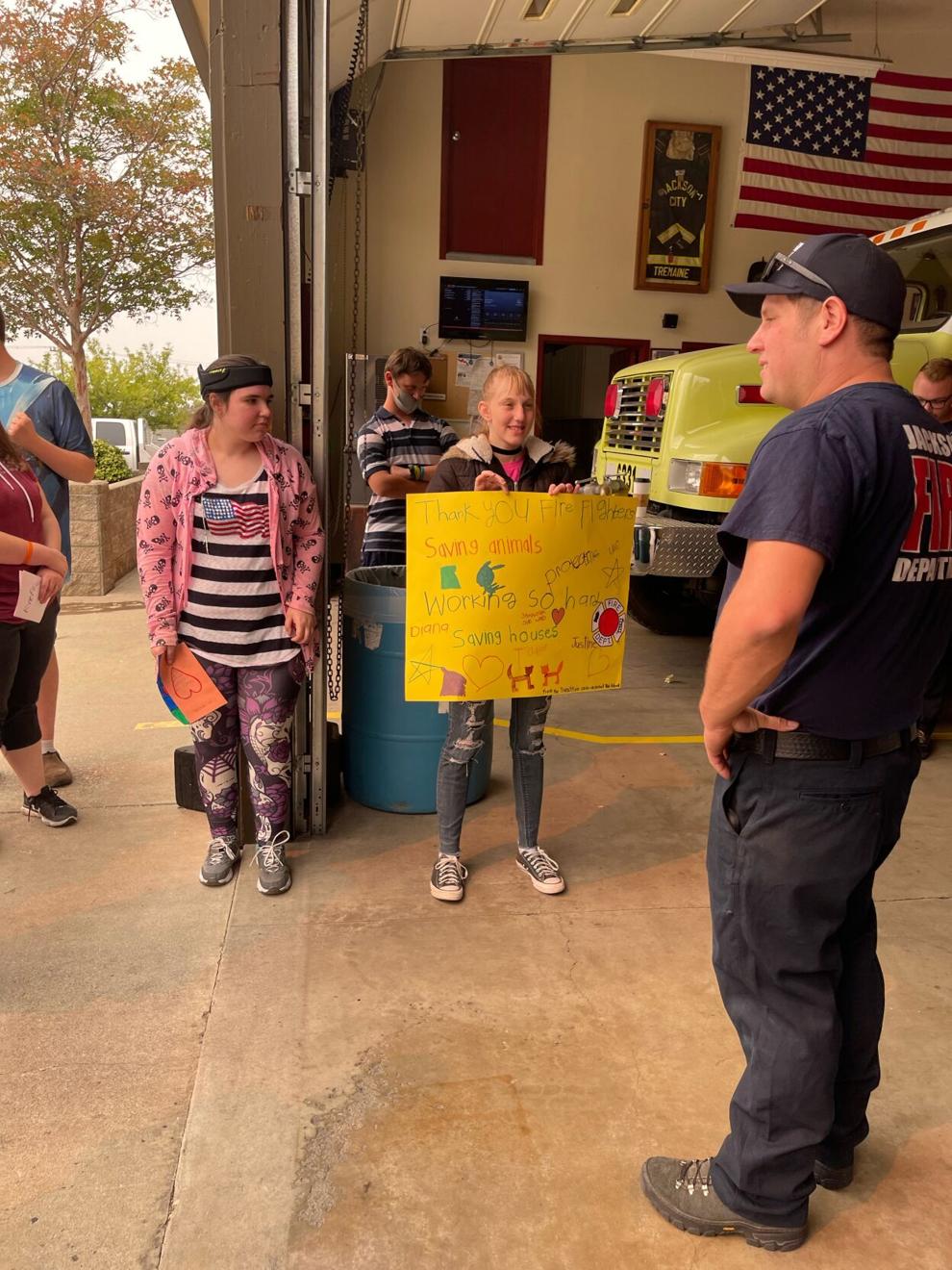 The students baked fresh chocolate chip cookies and brownie cookies. These wonderful students also made beautiful cards and posters to honor the local heroes. The firefighters passed around the kind papers, but did not want to share the cookies with each other. Eventually, they did share, and then the firefighters gave the students a tour of the fire truck. The students were well received and told they could return anytime and the firefighters would show them more.  
After goodbyes were said, the students then delivered cookies and cards to both Amador County Unified School District (ACUSD) Superintendent Dr. Torie Gibson and ACOE Superintendent Dr. Steve Russell at the district offices.